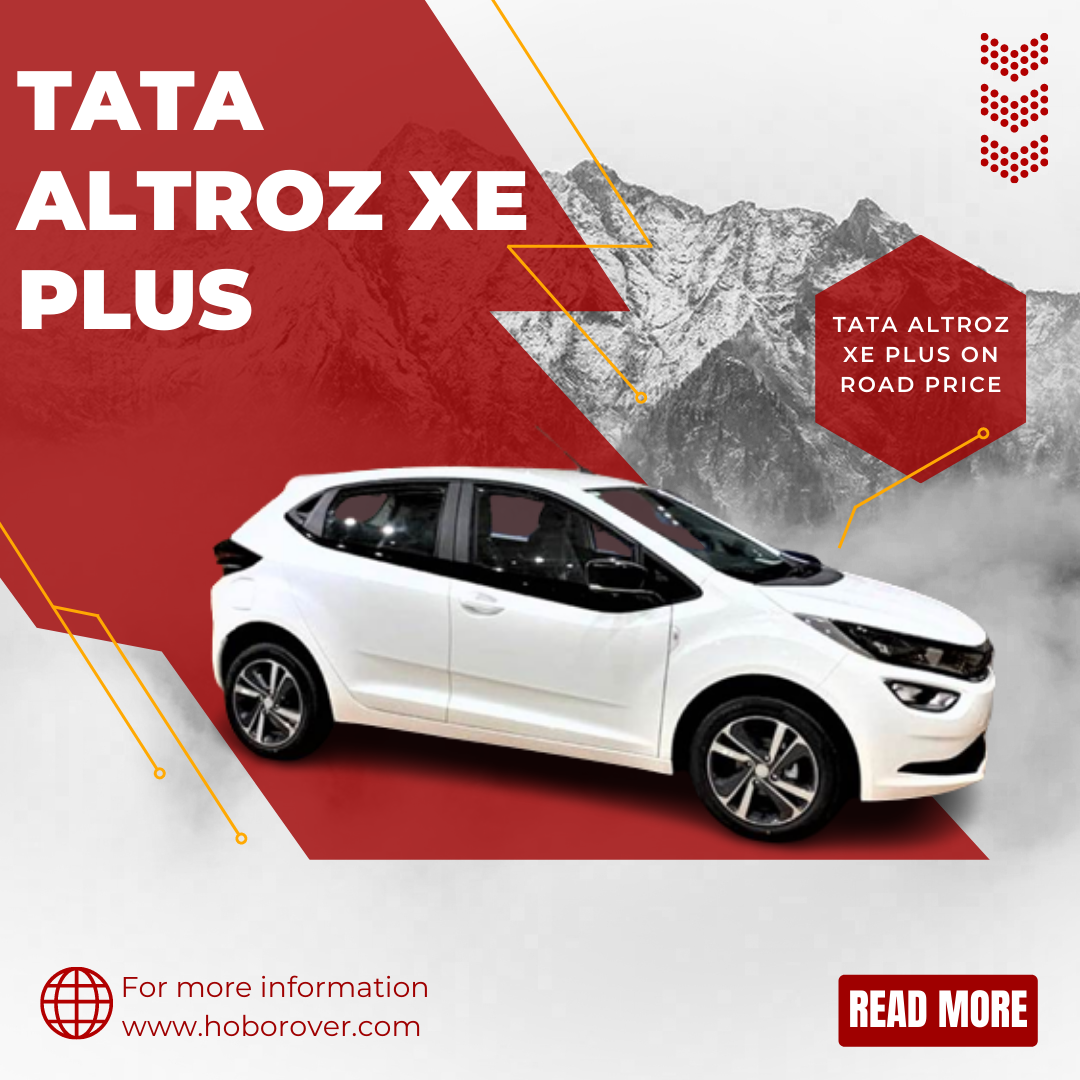 June 3, 2023

Hobo Rover

0
Tata Motors continues to make significant strides in the Indian automobile industry with the Altroz, a premium hatchback series known for its perfect blend of comfort, performance, and safety. In this article, we'll look at the Tata Altroz XE+ variant, a model that offers an array of notable features at an accessible price point. We'll delve into its interior, mileage, on-road price, features, and configurations.
Altroz XE+ Interior and Comfort
The interior of the Tata Altroz XE+ exhibits an aura of sophistication. The cabin, featuring a sleek dual-tone theme, combines black and grey shades, lending a minimalist yet classy touch. The seats come with fabric upholstery and offer generous space and comfort, enhancing the overall ride quality.
In terms of technology, the Altroz XE+ boasts a semi-digital instrument cluster with an LED screen that displays essential driving statistics. Although the XE+ doesn't have a touchscreen infotainment system, it features a standard infotainment setup with USB, AUX-in, and Bluetooth connectivity. Four speakers are fitted throughout the car, providing an immersive audio experience.
The car also offers practical features like power windows, manual air conditioning, central locking, tilt-adjustable steering, and a spacious 345-litre boot space, ensuring that the essentials are covered.
Altroz XE+ Performance and Mileage
The Tata Altroz XE+ comes with a 1.2-liter petrol engine producing 86 PS of power and 113 Nm of torque. This naturally aspirated three-cylinder engine is mated to a 5-speed manual transmission.
When it comes to mileage, the Altroz XE+ shines with an ARAI-certified fuel efficiency of around 19.05 kmpl, making it an economical choice for daily commuting.
Altroz XE+ Safety and Security
The Tata Altroz XE+ is well-equipped in terms of safety. Standard safety features include dual front airbags, ABS with EBD, corner stability control, and rear parking sensors, contributing to a safer driving experience. Notably, the Tata Altroz series has earned a 5-star safety rating from Global NCAP, further establishing its safety credibility.
Altroz XE+ On-Road Price
As of June 2023, the on-road price of the Tata Altroz XE+ petrol variant is around INR 6.7 lakh. Prices might vary slightly depending on the location and additional options chosen.
Final Thoughts
The Tata Altroz XE+ 2023 offers a compelling package for those in search of an economical yet feature-packed hatchback. Its comfortable interior, respectable mileage, and robust safety features, all offered at a competitive price point, make it a remarkable choice in its segment. This variant aptly illustrates Tata Motors' commitment to delivering value, safety, and performance in their vehicles.
Read About : Tata Altroz 2023