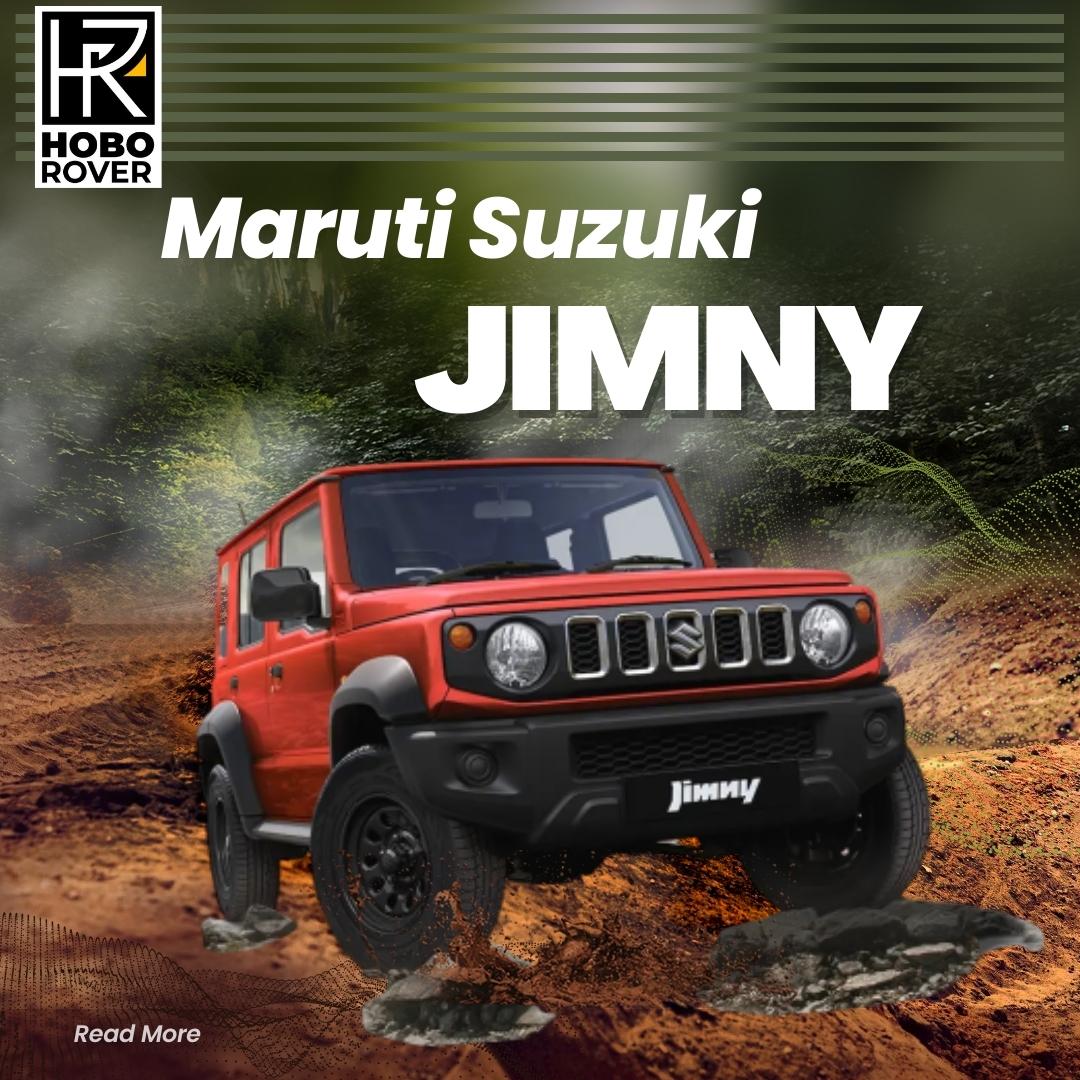 July 14, 2023

Hobo Rover

0
The Maruti Suzuki Jimny is an SUV that has garnered a lot of attention in recent years, not only in India but globally. It combines the essential elements of a modern city car and an off-roader, all wrapped up in a compact and versatile package. This comprehensive guide will take you through the various aspects of the Jimny that make it stand out in a crowded market.
Design and Aesthetics of Maruti Suzuki Jimny
The design of the Maruti Suzuki Jimny is a perfect blend of ruggedness and modernity. It retains its iconic boxy silhouette, reminiscent of the traditional SUV design language. The front end features circular LED headlamps with a five-slat grille, giving it an aggressive look. The high ground clearance, large wheel arches, and spare wheel mounted on the tailgate emphasize its off-road readiness.
Interior: Comfort and Functionality Maruti Suzuki Jimny
The interior of the Jimny is designed with both comfort and functionality in mind. It features a simplistic dashboard design with a touchscreen infotainment system in the center. The car comes with comfortable seating for four, decent storage space, and is replete with modern features like auto climate control, power windows, and heated front seats.
Engine and Transmission: Performance Review
Under the hood, the Jimny is powered by a 1.5-liter gasoline engine that generates 102 PS of power and 130 Nm of torque. The engine can be paired with either a 5-speed manual or a 4-speed automatic transmission. The power delivery is smooth, making city driving a breeze, while the torque ensures that it can handle off-road conditions with ease.
Fuel Efficiency Maruti Suzuki Jimny
Despite its off-road capabilities and robust engine, the Jimny impresses with its fuel efficiency. It delivers around 15 kmpl in the city and around 18 kmpl on the highway, making it an economical choice in the SUV category.
Off-Road Capabilities Maruti Suzuki Jimny
The Maruti Suzuki Jimny is a bona fide off-roader. With features like 4WD, a low-range gearbox, and high ground clearance, the Jimny can navigate through challenging terrain effortlessly.
Safety Features Maruti Suzuki Jimny
When it comes to safety, the Jimny is equipped with dual front airbags, ABS with EBD, ESP, traction control, hill hold, and descent control. It also has a sturdy body structure designed to absorb impacts, providing an additional layer of safety.
Technology and Infotainment System Maruti Suzuki Jimny
The Jimny's infotainment system supports Android Auto and Apple CarPlay, offering seamless connectivity. It also includes navigation, Bluetooth, and USB connectivity options. The car is equipped with keyless entry and a push-start button for added convenience.
Maintenance and Service
Maruti Suzuki's widespread service network ensures that maintaining a Jimny isn't a cumbersome task. Regular service intervals and affordable spare parts keep the overall cost of ownership low.
Comparison with Other SUVs
While the Jimny faces competition from other compact SUVs, it distinguishes itself with its off-roading capabilities and distinctive design. Unlike most urban-centric SUVs, the Jimny offers a true 4×4 experience, making it a unique offering in its segment.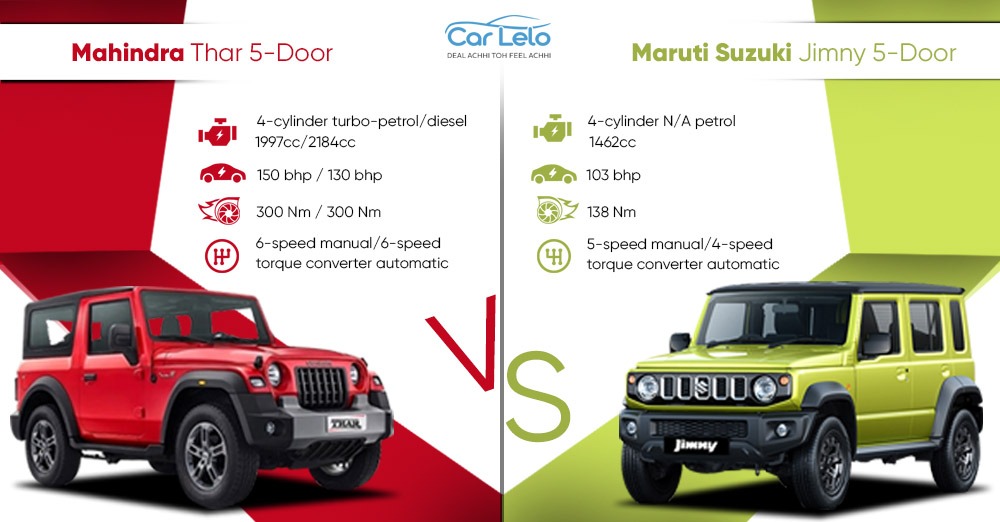 History and Evolution of the Maruti Suzuki Jimny
The Jimny's history dates back to 1970, when it was launched as a lightweight, compact 4×4. Over the years, it has evolved to incorporate modern features and improved performance, yet it continues to retain its inherent off-roading capabilities and distinct appeal.
Buying a Used Maruti Suzuki Jimny
When buying a used Jimny, look for signs of extreme off-road use, check the service history, and ensure all the electronics and safety systems are working properly.
Future Perspectives
Looking towards the future, the Maruti Suzuki Jimny is expected to continue its legacy as a compact, capable, and affordable 4×4. There are also rumors of an electrified version on the horizon, highlighting Maruti Suzuki's commitment to sustainable mobility.
To sum up, the Maruti Suzuki Jimny is a robust, capable, and versatile SUV that offers excellent value for money. Whether you're looking for a daily driver or an off-road adventurer, the Jimny is a choice worth considering.