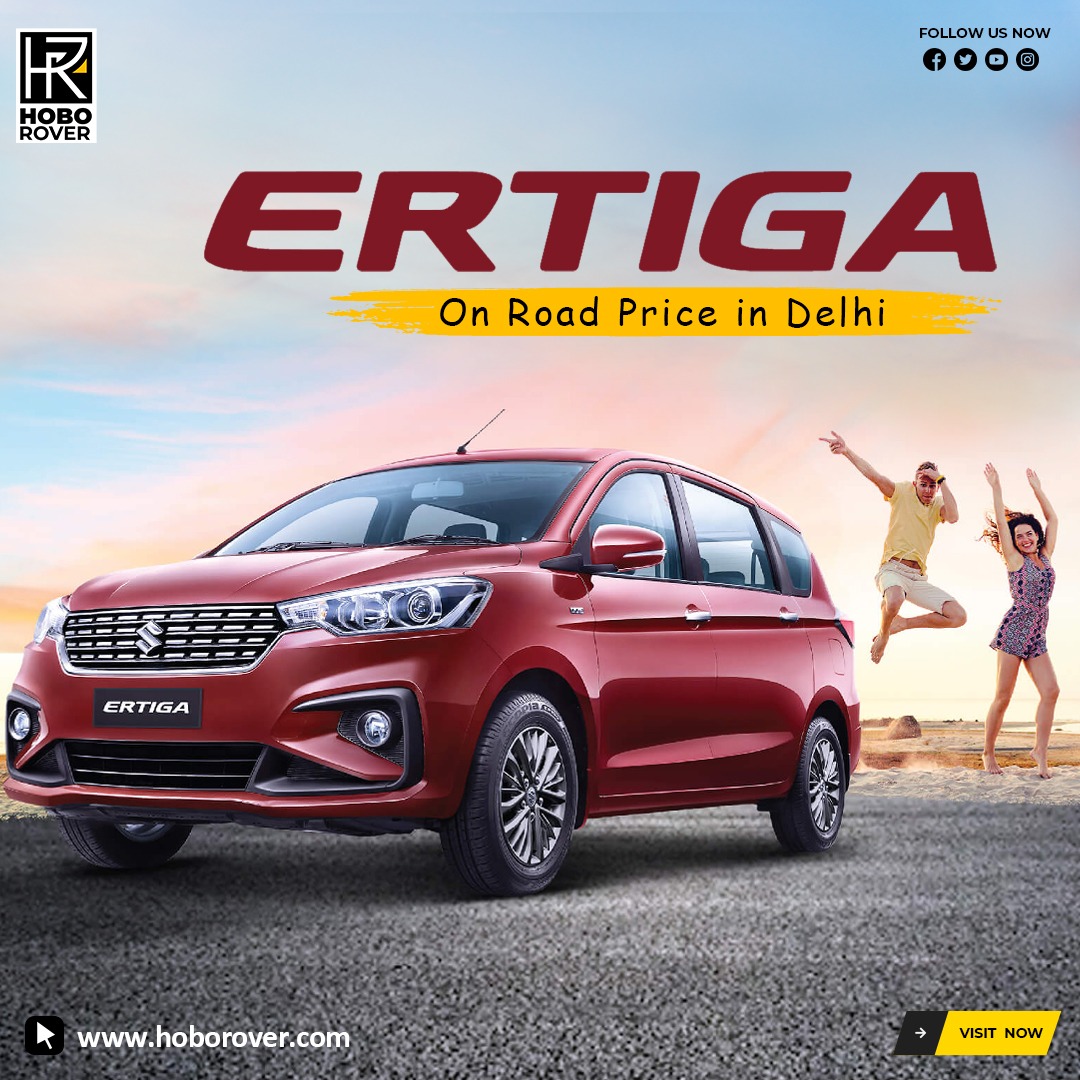 April 14, 2022

Hobo Rover

0
Maruti Suzuki Ertiga is a compact MPV that was launched in 2012 and is considered to be the first of its kind in India. The vehicle has proved that it's possible to succeed when you push yourself to give your best but also ensure that important areas are not left out of the equation such as performance and customer satisfaction. For a long time, this vehicle had been performing well – but in recent years its popularity began to wane. We saw room for improvement which made us dream up an entirely new design that would improve upon the old one and make life easier for customers today. Lets know about Specifications and Ertiga Price in Delhi.
Ertiga Specifications
The 2018 Maruti Suzuki Ertiga boasts a fresh new design. The highlight is the front, which has been styled to represent the car it aims to replace and has inspired the look of other more expensive vehicles in its segment. The chrome-studded grille and sleek headlamps with projector lenses can be found on vehicles for a higher price tag, but thanks to Maruti Suzuki's in-house designers, these have been tastefully included on the Ertiga so that it gives off an air of elegance and refinement instead of coming off tacky or gaudy -which would result if they had been designed by anyone inexperienced with what makes a professional-looking vehicle.
There's an all-new cabin interior in the new Ertiga. The material quality and the fitment quality are good, clearly owing to the manufacturing progress made by the company in recent years. The SmartPlay infotainment system is the same as we've seen in other Maruti cars, while the touchscreen is easy to use and responsive. Before you proceed to buy Ertiga, you must know the Ertiga Price in Delhi.
Ertiga Price in Delhi
| | | |
| --- | --- | --- |
| Model Name | Fuel Type | Price in Delhi |
| Ertiga LXI | Petrol | ₹ 9.06 L |
| Ertiga VXI | Petrol | ₹ 9.93 L |
| Ertiga ZXI | Petrol | ₹ 10.73 L |
| Ertiga VXI AT | Petrol | ₹ 11.65 L |
| Ertiga ZXI Plus | Petrol | ₹ 11.66 L |
| Ertiga ZXI AT | Petrol | ₹ 12.47 L |
| Ertiga CNG VXI | CNG | ₹ 10.98 L |
With numerous features and a reasonable price tag, Maruti Suzuki Ertiga is one of the best choices for a family car. The car has been specially designed for Indian families and it is the best option for a family of four. With a spacious interior and a long list of convenience features, Ertiga will make your long road trips comfortable and enjoyable. To know more about other vehicles, please subscribe to Hobo Rover, the best vehicle information website.