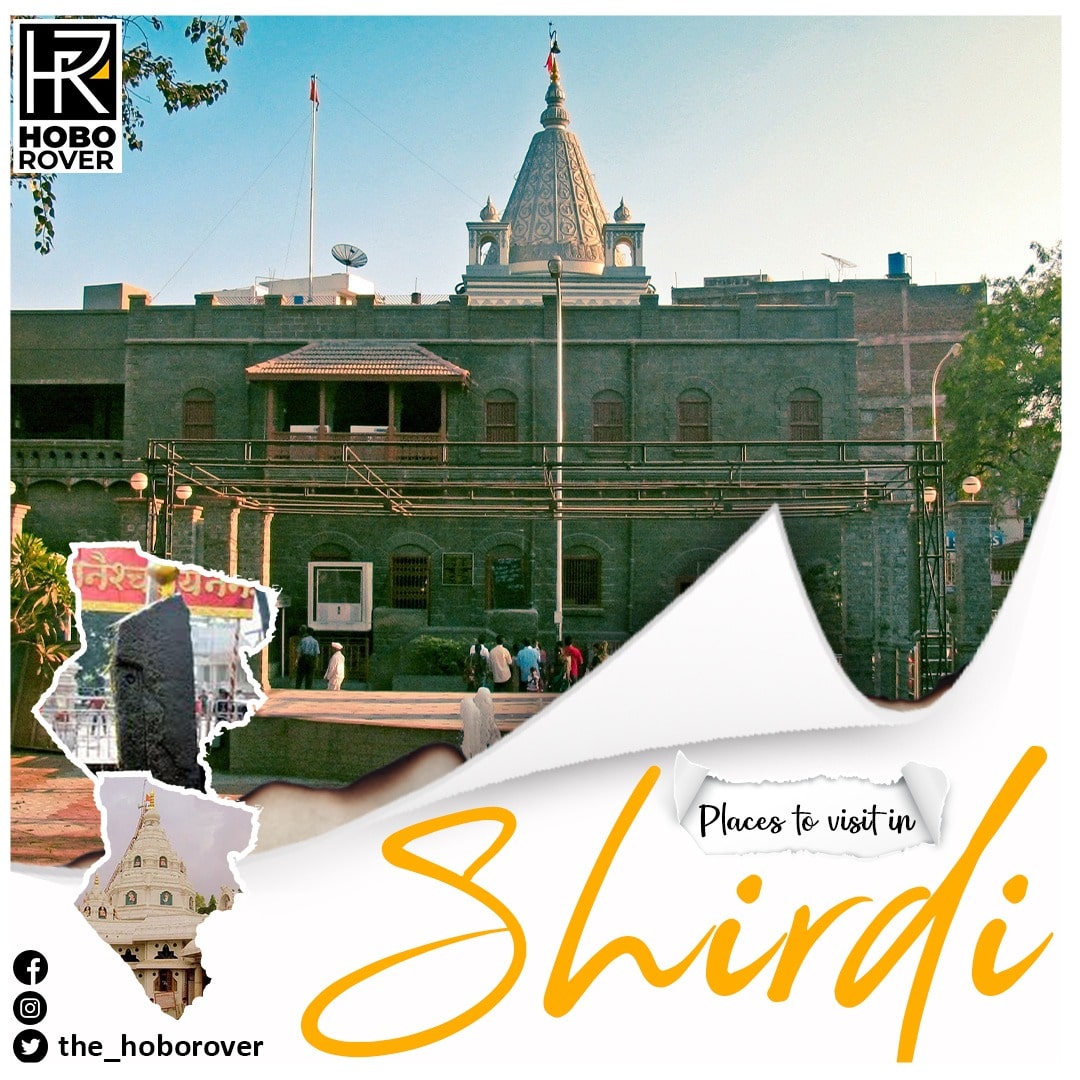 November 24, 2022

Hobo Rover

0
Even though every Sai Baba follower goes to the main Sai Baba temple, not many people know about the other places to go in Shirdi. Shirdi used to be where people went to pray, but now it is also where lots of tourists go. Shirdi is more than just a temple. It is an excellent place for people from Pune, Mumbai, and Nagpur to go on weekends. It has shopping malls, amusement parks, historic sites, and much more. Tens of places to visit in Shirdi keep people interested after they have asked Lord Sai for his blessings.
Here are some of the top places to visit in Shirdi, as per Hobo Rover the best tourism platform:
Shani Shignapur
This great temple dedicated to Lord Shani is unlike any other temple in that it does not house a god. It is said that the Lord can be found in this place in the form of a plain black stone and that he guards his followers against harm. His followers in the neighboring villages have such faith in his ability that they do not even bother to secure their homes with doors or locks. They have faith that Lord Shani will take care of the thieves and will protect them from any danger that may come their way. Due to the fact that the tales and history associated with this temple are very interesting, it is considered as the best places to visit in Shirdi, particularly for naturally curious individuals.
Hanuman Mandir
Hanuman Mandir, also known as Maruti Mandir, is an odd temple located in Shirdi and considered one of the city's oldest. It is oriented toward the south and contains two statues of Hanuman placed next to one another. Additionally, a few dumbbells are kept in one of the corners. In this temple, the two major Hindu holidays of Ram Navami and Hanuman Jayanti are celebrated in a manner befitting their importance. It is what makes this mandir as one of the top places to visit in Shirdi.
Khandoba Mandir
This temple is one of 13 important temples in Khandoba. It is dedicated to Lord Khandoba. The main one is in Jejury, which is near Pune. This one in Shirdi has two shrines on the property. The idol of Sai Baba and his padukas are arranged together, and the idol of Lord Khandoba's horse, Shyamsundar, is put in the other. People say that Khandoba was an incarnation of Lord Shiva. Also, there are statues of Banai and Mhalsai in the temple. It is 5 minute walk from the Sai Baba temple and is one of the most historic places to visit in Shirdi.
Wet n Joy Park
One of the most enjoyable places to visit in Shirdi is the Wet N Joy Water Park, which occupies ten acres of land. This amusement park is very well-liked by youngsters since it has several exciting attractions, such as three thrilling rides, megawave pools, a rain dance, and many more fun things to do. In addition, one can take advantage of the restaurants and gift shops on the premises.
Sai Mandir
Every day, 25,000 and 30,000 people from all over India come to this temple of Sai Baba, which makes it count among the top places to visit in Shirdi. The temple is filled with at least a million people at festivals or other special events. People sing prayer songs all day, from 4 am to 11 pm. The two most important pujas, the Abhishek Pooja and the Satyanarayan Pooja are done in three and five groups at 7 am, 9 am, 11 am, 1 pm, and 3 pm, respectively.