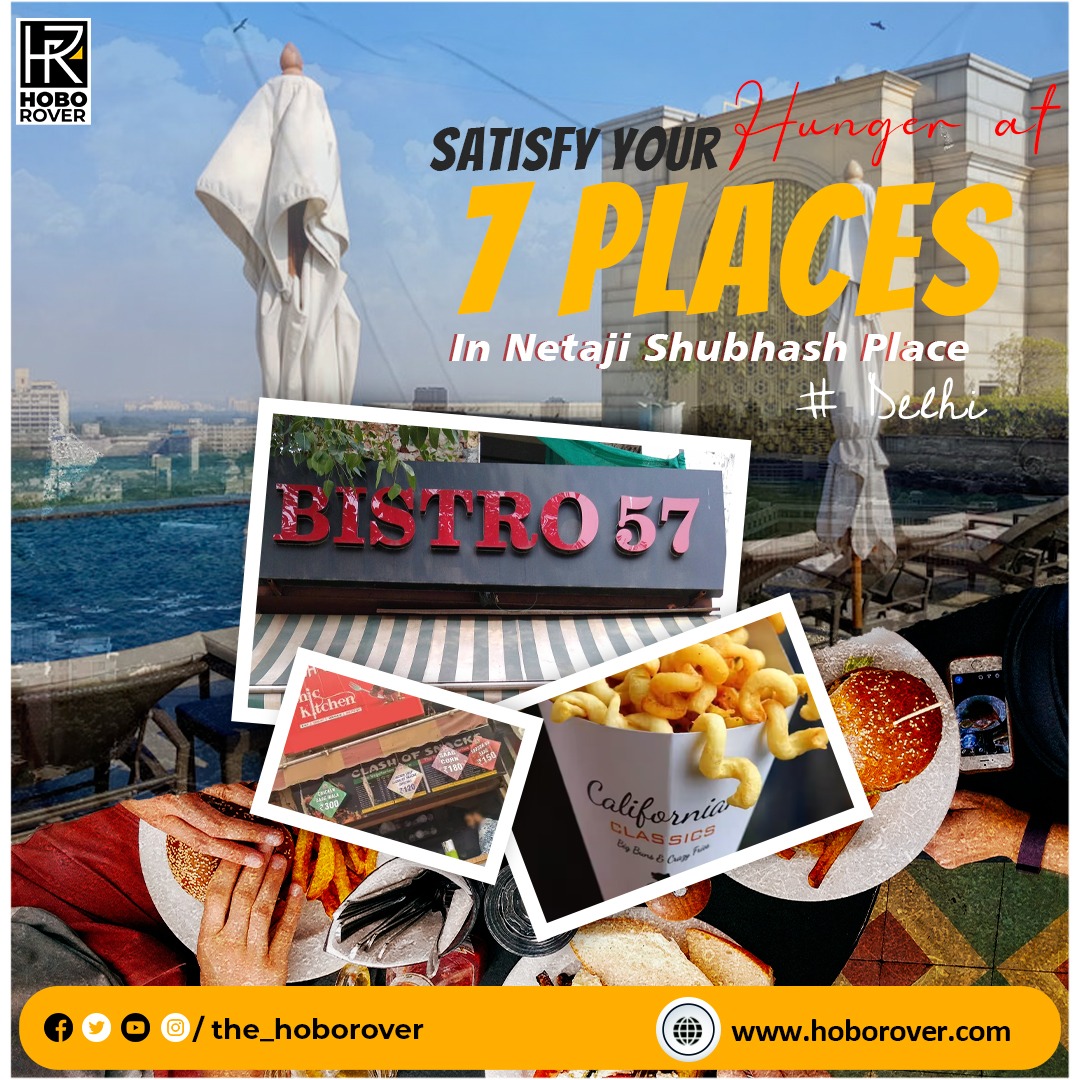 November 28, 2022

Hobo Rover

0
Netaji Subhash Place is a popular place with many different kinds of buildings, including both business and government buildings. One of the most important commercial areas of the new city, New Delhi, is a source of pride for the city and is one of the best new buildings in New Delhi. Netaji Subhash Place is the center of all the places to eat. It is because new places to eat are open there all the time. Whatever you need, NSP will have it.
This place has everything from pasta to fries to kulfi and ice cream, and all of it is cheap. You can't see all the fantastic places it has to offer in just one day. Here is a list of top 7 places in Netaji Shubhash Place that Hoborover, the best travel website, says you must see on your next trip.
Billu's Hut, Netaji Subhash Place
Anyone in Netaji Shubhash Place will tell you that Billu's Hut has the best pasta if you ask them. All the people who love pasta go there all the time. One of the best kinds of pasta ever is served there. The pasta is excellent, and there is a lot of it. You can also try their shakes, Maggi, and sandwiches and their great pasta. You should try their Punjabi Pasta, Red Sauce Pasta, and Oreo Shake.
Raabta Pizza
Tired of pizzas with the same shape in Netaji Subhash Place? Well, don't worry because Raabta is here to help! They serve pizza in unique shapes like drone pizza, Beyblade pizza, and french fries pizza. All of these are popular and taste great. They also have side dishes like garlic bread that you can pull apart, curly fries, baked pasta, and many others. A must-visit place! Try some of their drone pizza.
Shake Eat Up
It's a nice place to hang out with friends and have a good time when visiting Netaji Subhash Place. There are different burgers, pasta, and Maggi, all of which are cheap. If you like cheese, you should try this restaurant because you can even ask for more cheese on your pasta and fries. Aside from these dishes, they have great waffles and shakes. You have to try their Alfredo Pasta and Milky Way Shake.
California Classics
Californian Classics is a spot in Netaji Subhash Place Delhi where you can get fries. People go there for the fries and dips. They have tried different things with their food and given it funny names like Joey's Cheesy Cheese, Stranger Fries, and Gangnam Style Fries. They also have tasty burgers and shakes. 13 Reasons Why Crinkle Fries are their best dish.
Xpose Lounge, Netaji Subhash Place
In addition to places that sell pasta and pizza in Netaji Subhash Place, Xpose is a lounge with good food and music to dance to. They always have a live event so that you can enjoy live entertainment, food, and atmosphere. One of their best meals is Chicken Cilantro, Peri Peri Paneer Tikka.
Clash Of Snacks
It is a new cafe in Netaji Subhash Place Delhi that only serves food that vegetarians can eat. They have both appetizers and main dishes. People know that they keep the taste and cleanliness at the same level. You should try their DM Thalis, which are great for lunch because they are tasty and cheap. If you're hungry, try their Lemon Chaap or Lemon Chicken.
Bistro 57
Do you like to drink coffee and eat sandwiches? Do you want this combination at a price you can afford in Netaji Subhash Place? If you answered "yes" to both questions, you should go to Bistro 57 immediately. If you don't like how a certain coffee tastes, you can change it. Get yourself a cup of coffee and a piece of garlic bread right away. You must try the Kitkat Shake and the Exotic Garlic Bread if you go there.