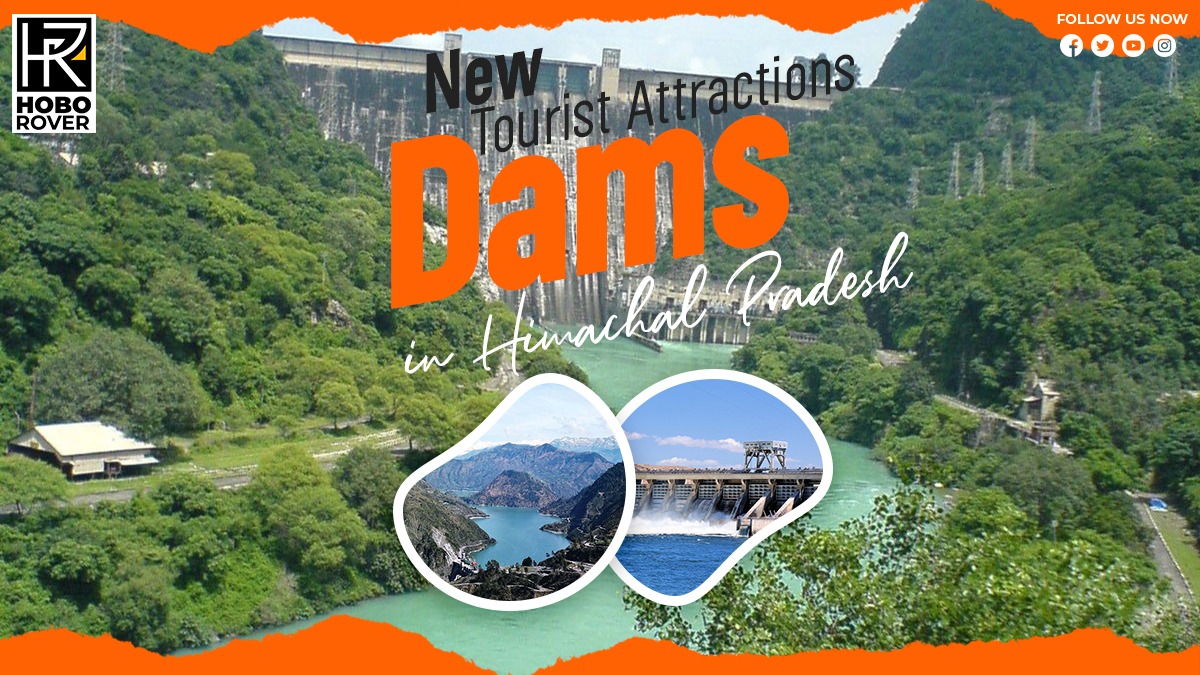 February 16, 2022

Hobo Rover

0
Himachal Pradesh is a state that attracts tourists from across the globe. It is rich in culture, heritage, and natural resources. It is also a state that has some of the most formidable dams in the country. Dams in Himachal Pradesh are becoming the new tourist destination. This phenomenon is not new in the country as Sardar Sarovar Dam has witnessed hundreds of tourists since its beginning. People combine the attraction of the dam with other attractions and eco-spots of that area such as Zarwani and Ninai Waterfalls.
The same effect is now being seen with the dams in Himachal Pradesh.
Hobo Rover, the emerging travel information website, has the vision to give its readers every great tourist spot in the country. Here is a list of the top 5 best Dams In Himachal Pradesh:
Maharana Pratap Sagar Dam
The first of our top picks of dams in Himachal Pradesh is Maharana Pratap Sagar Dam. It is also known as Pong Reservoir or Pong Dam Lake, which is established on the Beas River which flows through the Himalayan foothills of Himachal Pradesh. The dam was built between 1974 and 1986 by the Government of India to control floods and provide water for hydropower and irrigation. The lake stretches around 38 km. With a catchment area of 16,712 square kilometers (of which 8861 square kilometers are in Himachal Pradesh), Maharana Pratap Sagar and its surrounding wetland attract thousands of migratory birds every year, particularly during October-March migratory seasons.
Chamera Dam
The Chamera dam supplies energy to the region and ensures that it has a constant water supply. The Chamera dam is located near Dalhousie in the Chamba district in Himachal Pradesh, India. The project's dam creates Lake Chameria which subsequently helps to fill the reservoir. After completion of phase one, Chamera will generate 540 MW of electricity. In the second phase, the power generation is expected to be increased by 300 MW of electricity.
Nathpa Jhakri Dam
Coming to number three from the list of dams in Himachal Pradesh is Nathpa Jhakri Dam. The Nathpura Jhakra Dam is a structure that height is equal in magnitude to its width. Its purpose is to produce hydroelectric power and it works by storing a considerable amount of water that then flows through a tunnel network until it reaches the end where the turbines are installed which generate the required electricity. The last 2 out of 250 of these turbines went online in March 2004.
Pandoh Dam
The Pandoh Dam is an embankment dam located on the Beas River in the Mandi district of Himachal Pradesh, India. It was constructed under the Beas Project between 1974 and 1980 and its primary purpose is to generate hydroelectricity while also connecting rivers through a network of channels. It generates a little over 1000 megawatts of electricity each year while blocking the river in a way that prevents flooding downstream during monsoon season, allowing farmers to avoid substantial losses when water no longer makes it past their fields.
Koldam Dam
The last among the list of dams in Himachal Pradesh is Koldam Dam. The Koldam Dam Hydroelectric Station is the biggest dam under construction and it's an amazing feat of human engineering. Unfortunately, this project got off to a rough start when there was an issue with a miscalculation in the numbers that made up the dam. This led to significant delays in terms of completion due to communication problems within the design team which caused fewer workers on the site and other work stoppages as well. However, we are all getting very excited now because they have corrected their mistakes and corrected some expected delays within the schedule. And by 2020 (estimated), it will be complete and supplying power to millions!
Thanks for visiting our blog and reading about new tourist attractions. We hope that this blog post has helped you to learn more about the Dams In Himachal Pradesh. We will continue to add to our blog, so please be sure to subscribe to get the latest updates.