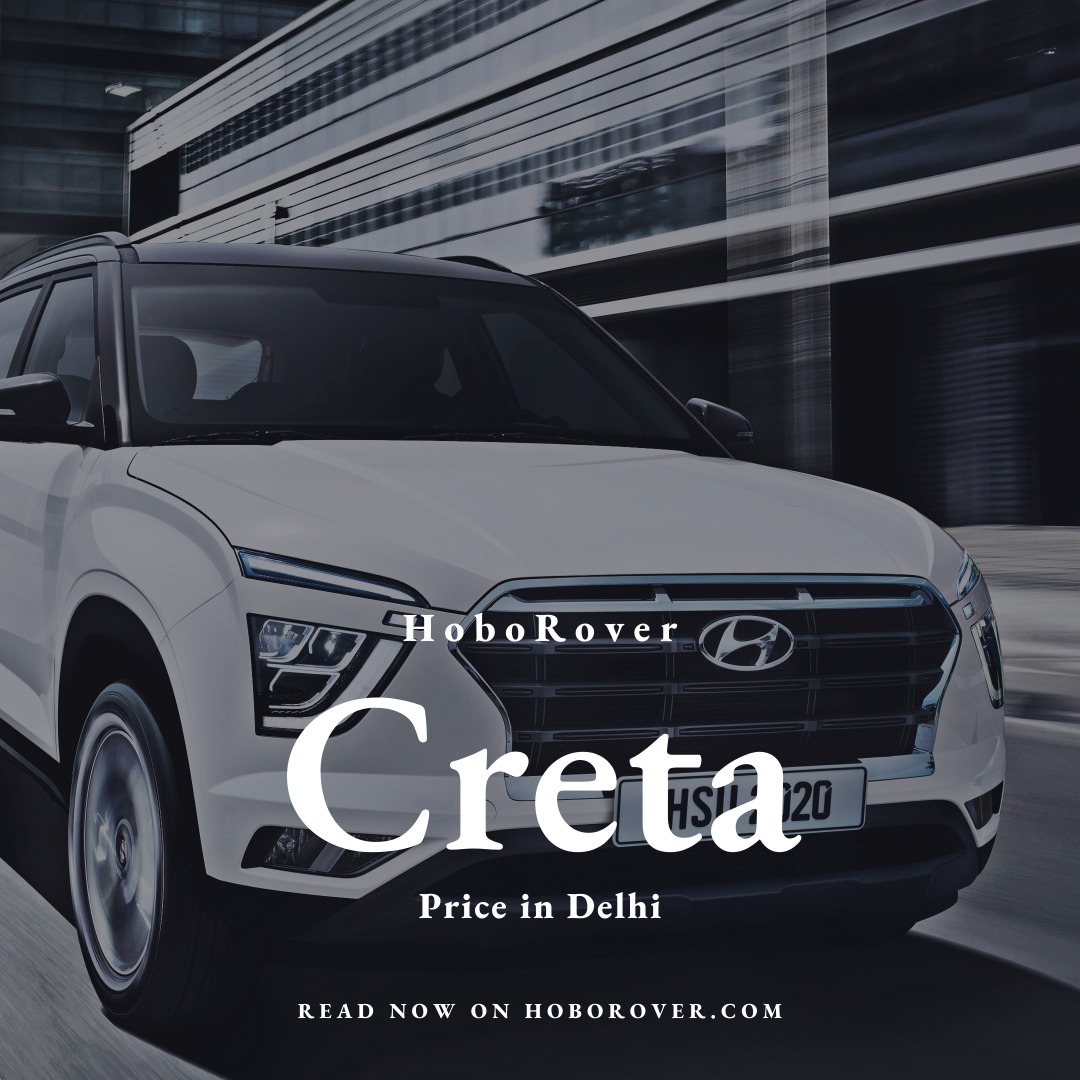 February 25, 2022

Hobo Rover

0
The Hyundai Creta is a magnet for attracting the younger generation. Its SUV looks and sporty agility, along with comfort and convenience in the cabin and robust drive abilities, have made it the perfect vehicle to be put at the top of your shopping list when shopping for an SUV this year – especially if you're in the market for a crossover that is adventure kitsch! Since its launch in 2015, it has been very successful among consumers because of its apparent suitability for everyday life as well as fun in all kinds of situations. Moreover, consumers are favoring its handsome SUV exterior, comfortable interior, and powerful engine alternatives that make it worth your investment! But, you shouldn't hurry before knowing all the specifications and its Creta Price in Delhi. HoboRover is here to assist you with everything you need to know before buying Creta.
Creta Specifications
The Hyundai Creta comes with 1 Petrol engine and 2 Diesel engines. Because of its steel body, the Creta weighs in at a dependable 1200-1300 kgs. It is available with either Manual or Automatic transmission depending on the variant you pick. The car has numerous variants and they have mileage between 16.8 to 21.4 km. The car is equipped with 4 cylinders and has 5 comfortable seats for travelers. The dimensions of Creta are 4300mm, 1790mm, and 2610mm (l*w*wheelbase).
The key features of Hyundai Creta are:
Power Steering
Antilock Braking System
Driver Airbag
Automatic Climate Control
Alloy Wheels
Power Windows Front
Fog lights – Front
Passenger Airbag
Air Conditioner
Creta price in Delhi
| | | |
| --- | --- | --- |
| Model | Features | Cost |
| Creta E | Petrol Manual | ₹ 10.23 Lakh |
| Creta E Diesel | Manual Diesel | ₹ 10.70 Lakh |
| Creta EX | Manual Petrol | ₹ 11.19 Lakh |
| Creta EX Diesel | Manual Diesel | ₹ 12.10 Lakh |
| Creta S | Manual Petrol | ₹ 12.42 Lakh |
| Creta S Diesel | Manual Diesel | ₹ 13.38 Lakh |
| Creta SX Executive | Manual Petrol | ₹ 14.20 Lakh |
| Creta SX Diesel | Manual Diesel | ₹ 15.16 Lakh |
| Creta SX IVT | Automatic Petrol | ₹ 15.68 Lakh |
| Creta SX Opt Diesel | Automatic Diesel | ₹ 16.64 Lakh |
| Creta SX Opt IVT | Automatic Petrol | ₹ 16.89 Lakh |
| Creta SX Turbo Dualtone | Automatic Petrol | ₹ 16.90 Lakh |
| Creta SX Turbo | Automatic Petrol | ₹ 16.90 Lakh |
| Creta SX Opt Diesel AT | Automatic Diesel | ₹ 17.85 Lakh |
| Creta SX Opt Turbo Dualtone | Automatic Petrol | ₹ 17.94 Lakh |
| Creta SX Opt Turbo | Automatic Petrol | ₹ 17.95 Lakh |