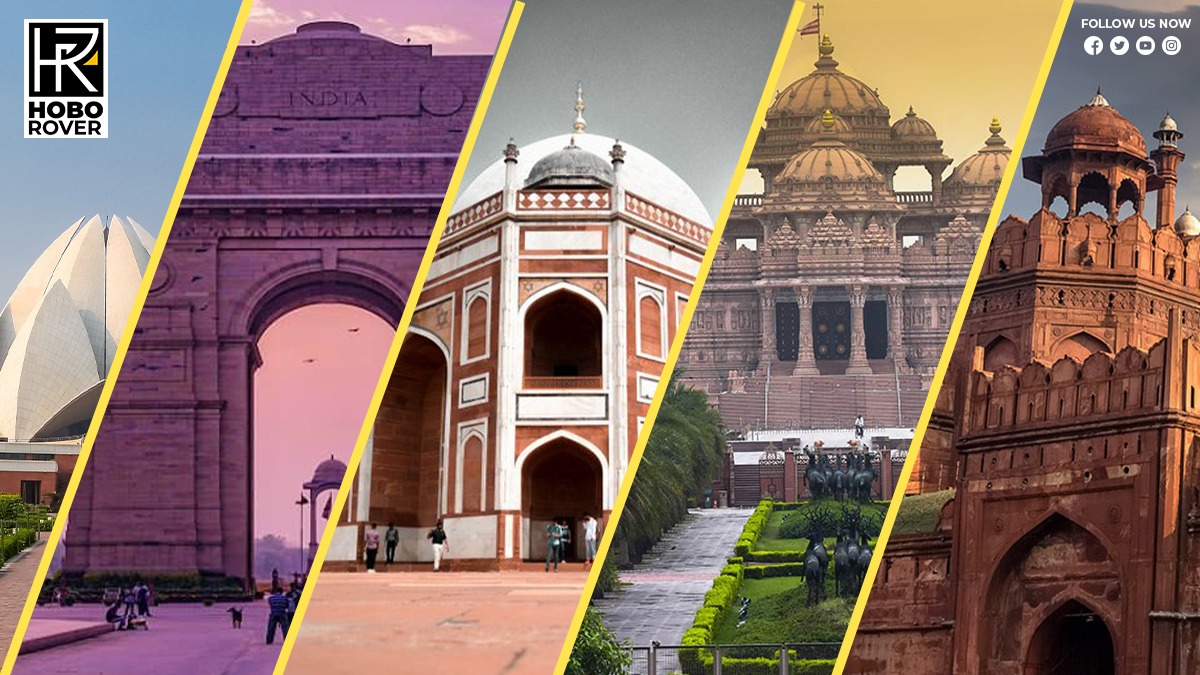 April 4, 2022

Hobo Rover

0
The capital city of India, Delhi is a city of fascination. Delhi is filled with numerous tourist places that are attracting a large number of tourists. Delhi is a historical place and tourists can enjoy history and tradition by visiting these tourist places. Some of the tourist places are Red Fort, Jama Masjid, India Gate, Qutab, etc. are major Top Tourist Places in Delhi.
Delhi is a mixture of the old and new architecture. The city is a blend of culture, tradition, and history. There are many tourist places in Delhi that are worth a visit. This blog by HoboRover, the best travel information website, talks about some of the most visited tourist places in Delhi. It also gives information about some of the most famous tourist places in Delhi. It is a must-read for those who are planning to visit Delhi.
India Gate is Top Tourist Places in Delhi
First on the list is the India Gate, a landmark in its own right and an architectural marvel that is also important historically. The India Gate used to be called the All-India War Memorial at one point in time and was built to commemorate the 82000 soldiers of the Indian Army who lost their lives during World War I (1914-1917), as well as during the Third Anglo-Afghan war (1919-1921). These soldiers served with great valour and died fighting for what they believed in. The India Gate stands at Rajpath, along which visitors may reach by getting down at Barakhamba Road MH metro station in Delhi. Long queues are often seen outside this place of architectural significance too because this place is so popular with tourists!
Red Fort
A brilliant architectural beauty is a historical fort in Delhi, Red Fort which was the residence of the Mughal Dynasty for over 200 years. The historic fort houses several museums in it and contained within its walls are many buildings and areas that were constructed to accommodate: the royal family, army men, members of the royal household, and various guests. Although it was used as a residence by Indian emperors), it remains a symbol of India's struggle for freedom. A golden feather in the crown of Old Delhi is truly its fort and there are many reasons why it needs to be featured on your travel itinerary if you're planning a trip to Delhi.
Akshardham Temple
Among the temples in all of New Delhi, Akshardham Temple or Swaminarayan Akshardham Complex is one of the most famous religious sites as it is known to be found on the eastern side of New Delhi and is also one of the top places to visit. This self-sufficient cultural center houses many ancient Indian artifacts, statues, paintings, and other serpents depicting Hindu and Vedic mythology that also showcase traditional Indian architecture with leafy courtyards.
The temple, one of the best tourist places in Delhi was opened in 2005 by Dr. APJ Abdul Kalam and has undergone a large renovation process since its opening. It is one of the most spiritual places to visit in all of India with family or friends!
We are glad to have such wonderful tourist places in Delhi and hope you will take the time to visit them. To know more about our city, you can visit HoboRover, the Best Travel Information Website.