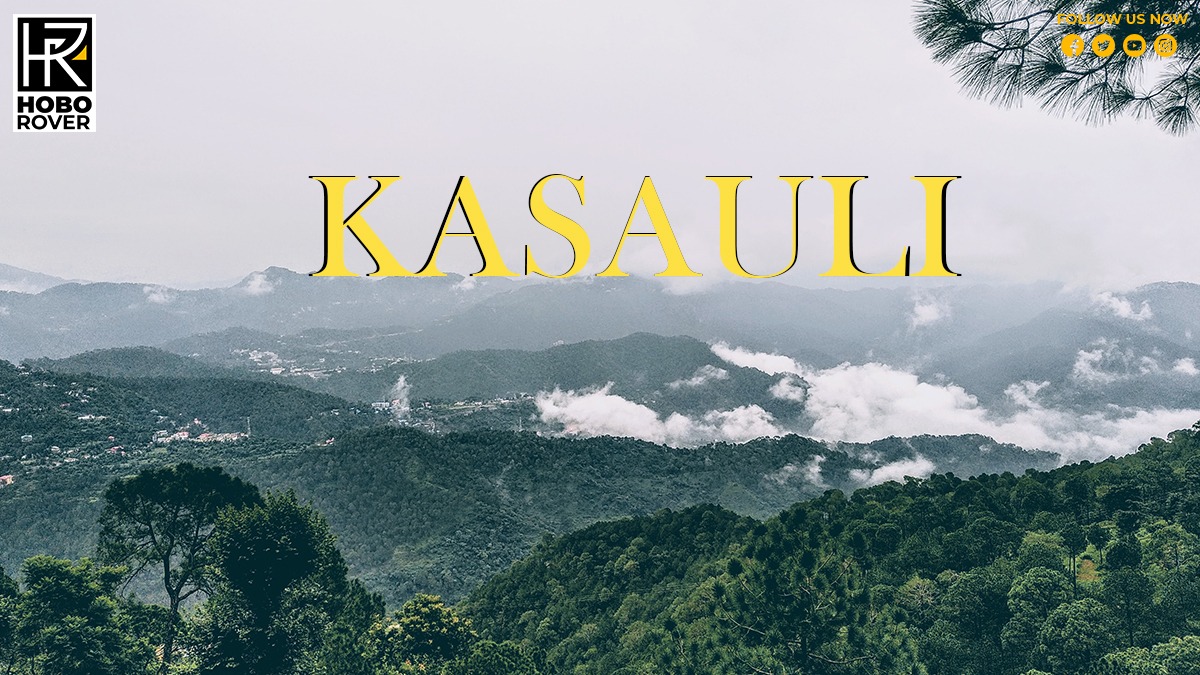 February 19, 2022

Hobo Rover

0
When we talk about Himachal Pradesh tourism, there is no way Kasauli can be kept out of it. This small village is located between Kalka and Shimla. People who travel to Shimla or Kalka make it to their itinerary to make sure they go through Kasauli too. This village might be small but there are numerous Things To Do In Kasauli, as per Hobo Rover, the emerging travel information website.
IF you are up for a scenic village with little crowd and serenity, Kasauli is your best bet. Here are Hobo Rover's top picks for things to do in Kasauli:
Adventure Trekking
Tourism in Kasauli is not that crowded, which makes it best for trek lovers. You can take on the trek on the lower mall road and go towards Manki, Sunset Point, and Jabli to get a kick for your adventure senses. The only three things you would need to trek in Kasauli are your determination, sports shoes, and tracksuits. With these 3 things, you are all set for your adventure trek in this beautiful village called Kasauli.
Gilbert Trail
Yet another best choice among things to do in Kasauli is Gilbert Trail. Gilbert Trail is roughly around 1.5km and is a scenic walk. All the steps you will take on this trail will make you fall in love with nature again. Apart from this love, it will also relieve your tension and give your senses some fresh air and scenic beauty to behold. Another thing this trail requires is you to wear sturdy and solid shoes, so as not to slip on the edges.
Toy Train Ride
Toy Train Ride is one of UNESCO's World Heritage sites. It is fascinating, as it is historical. It was started in 1903 and since then it has run between Kalka and Shimla. These two stations' proximity gives your eyes a scenic beauty to catch. Let your eyes behold something natural rather than the concrete buildings of urban settings. Also, do not forget to take your camera and click amazing photos while you are enjoying your toy train ride.
Timber Trail
While the Toy Train Ride is the queen on the surface, there is yet another queen in the sky. Timber Trail is the name of the queen which can be considered the sister of Toy Train Ride. From the sky, you will catch all the views of the majestic valleys and mountains of Himachal. This 1.8 km ropeway is an attraction for people who want to view Kasauli from a bird's eye view.
Monkey Point
After you get down from the sky from Timber Trail, be sure to check out the highest point of the town, Monkey Point. The name is the exact description of this point. The highest point is filled with notorious monkeys. From this point, you can view Chandigarh and Panchkula. Not just that, you can also witness the mighty Sutlej. Wait, there's more. It is believed that Lord Hanuman's foot touched this very spot when he was carrying Sanjeevni Herb. You can see his foot's impression on the highest point of the slope.
Kasauli is a hill station located in the Solan district of Himachal Pradesh. This is one of the most beautiful hill stations in India and is a favorite destination for tourists from all over the world. There are many things to do in Kasauli and many exciting things to do in Kasauli if you're looking for a fun-filled, adventure-filled trip. We hope this blog post on Things To Do In Kasauli has been able to help you find some great ideas for your trip to Kasauli!