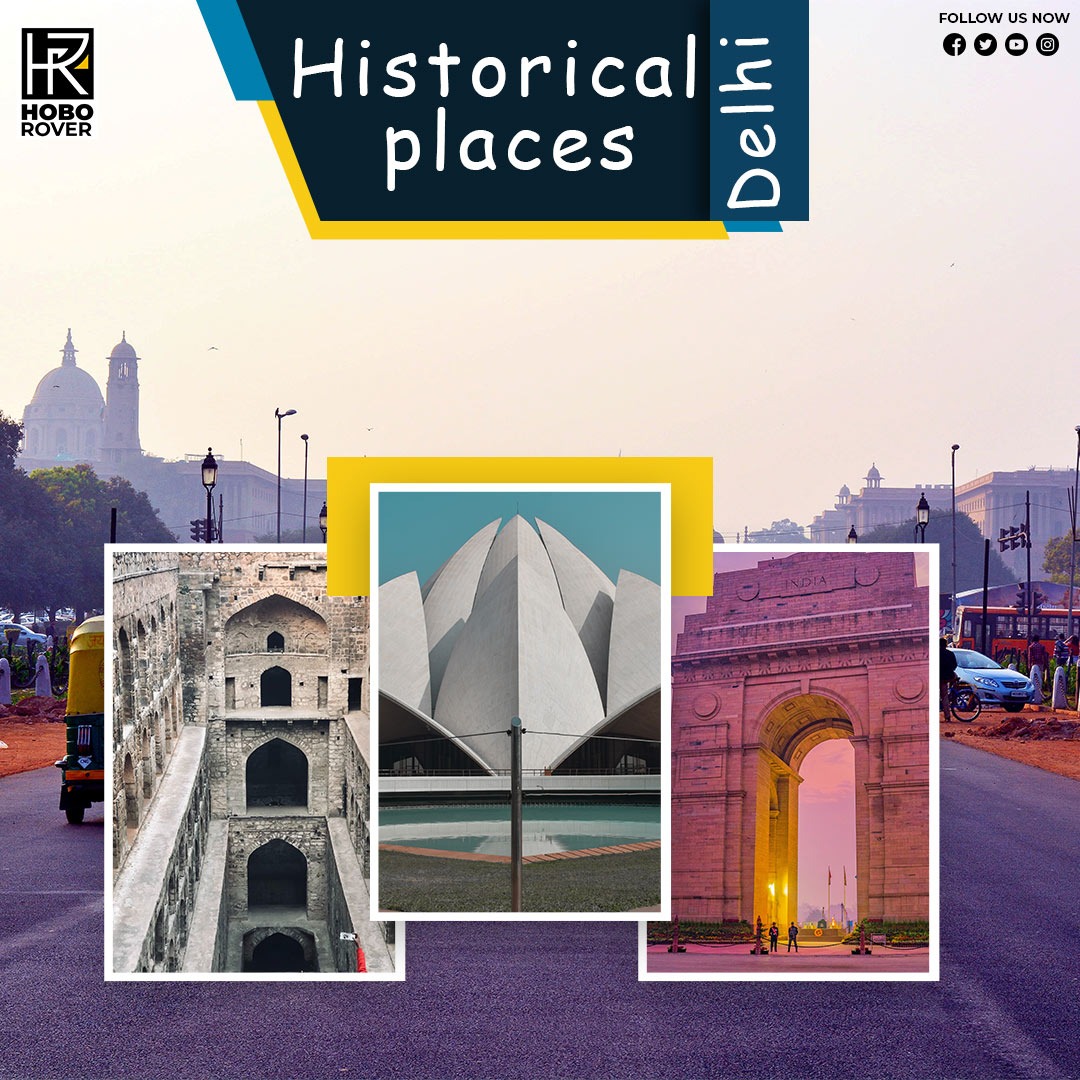 November 15, 2022

Hobo Rover

0
People often say that places with a lot of history have their souls, and we couldn't agree more! Some places take you back in time, monuments with more stories to tell than you could ever hear and buildings where you can hear history talking to you from every nook and cranny. Our national capital is a fascinating place that has some of the best historical places in the country. Simply put, there are plenty of Historical Places in Delhi. There are so many that it might be hard for you to choose which ones to visit. So, here are Delhi's five most important historical sites:
Red Fort
In 1639, Shah Jahan, the fifth Mughal emperor, built the Red Fort. Since then, it has been the royal home of many Mughal emperors, who stayed in this beautiful fortress palace while they ruled Delhi. The fort's name comes from the red sandstone used to build its walls. Today, Red Fort is not only a tourist attraction that millions of people visit every year, but it is also where the Prime Minister raises the flag and gives a speech on Independence Day. History says that the fort used to have a lot of paintings and jewels but that they were all stolen when Nadir Sha attacked. This vast building is still the most valuable jewel on India's list of heritage sites.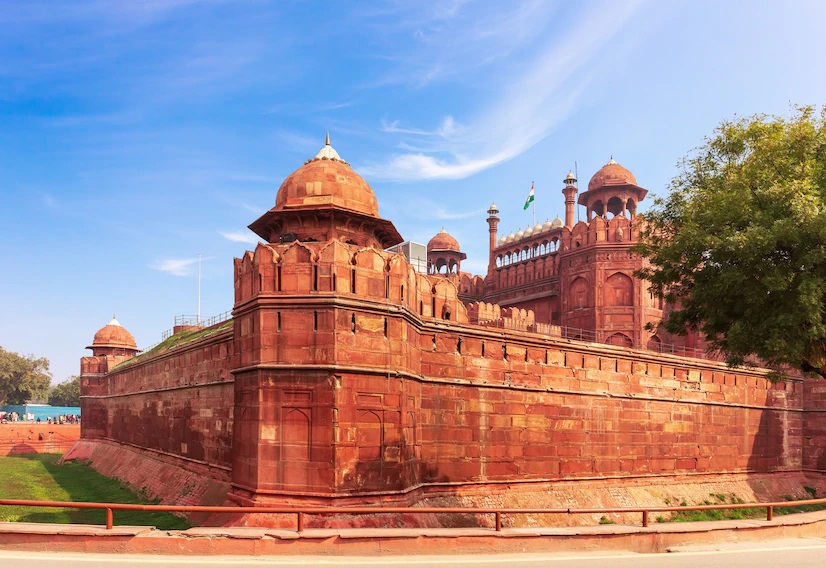 Jantar Mantar Delhi
If you want to know how past rulers made their calendars, go to Jantar Mantar. It is an equinoctial sundial and observatory that Maharaja Jai Singh II of Jaipur built in 1724, so it is a few hundred years old. It has 13 astronomy instruments that were made to predict the distance and speed of celestial bodies, where they will be, and how the sun and other celestial bodies will move. Samrat, Jayaprakash, and Mishra Yantra, the top three instruments made here, were often used to figure out where the sun would be and how long and short the days of the year would be.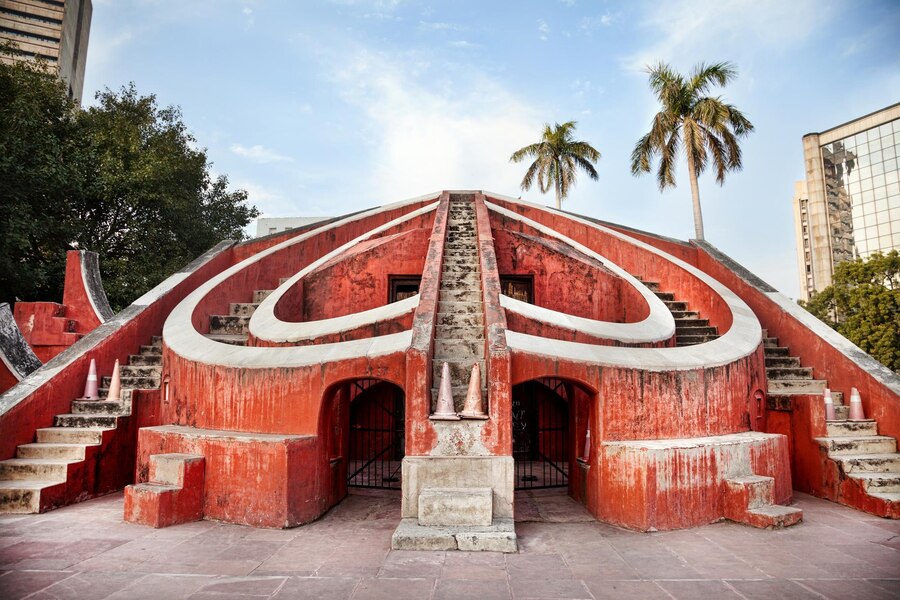 Agrasen ki Baoli
Agrasen Ki Baoli is a historical stepwell 60 meters long and 15 meters wide. You will be amazed if you have never seen a stepwell before, which is common in many Indian forts. Not much is known about its history, but it is thought that Maharaja Agrasen built the well and rebuilt it in the 14th century. The Archeological Survey of India takes care of this ancient water reservoir, which has 108 steps. As you go deeper into the well, the smell of dampness and the solid structures carved out of rocks will take you back in time. Don't go too far into the cave, or you might have to fight hundreds of bats to get back to the top. Many movies, like PK and Sultan, have used this one-of-a-kind historical site in Delhi.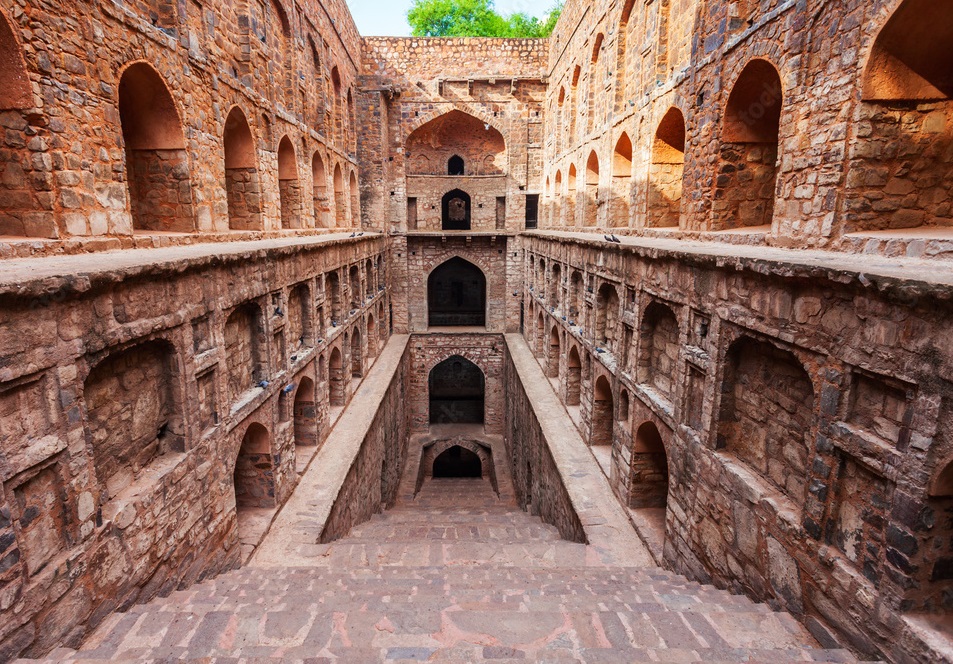 India Gate Delhi
It is a British war memorial built between 1921 and 1931 to honor the British Indian Army soldiers who died in the First World War. Later, the Amar Jawan Jyoti was put up, and four eternal flames were put around it to honor the soldiers who died in the Bangladesh Liberation War. This 138-foot-tall tower with a triumphal arch is lit with bright lights at night, and the names of all the soldiers who died on it shine in the light.

Lotus Temple Delhi
This beautiful building is also called Kamal Mandir or the Baha'i Lotus Temple. It is one of the most visited places in Delhi. The temple is one of the seven most important Baha'i temples worldwide. It is built in the shape of a beautiful white lotus. Like the other Baha'i temples, the one in Delhi is open to all worshippers, no matter where they are from, what religion they follow, what color their skin is, or what race they are. The temple structure comprises 27 white marble petals that stand alone and have three levels to make nine sides.