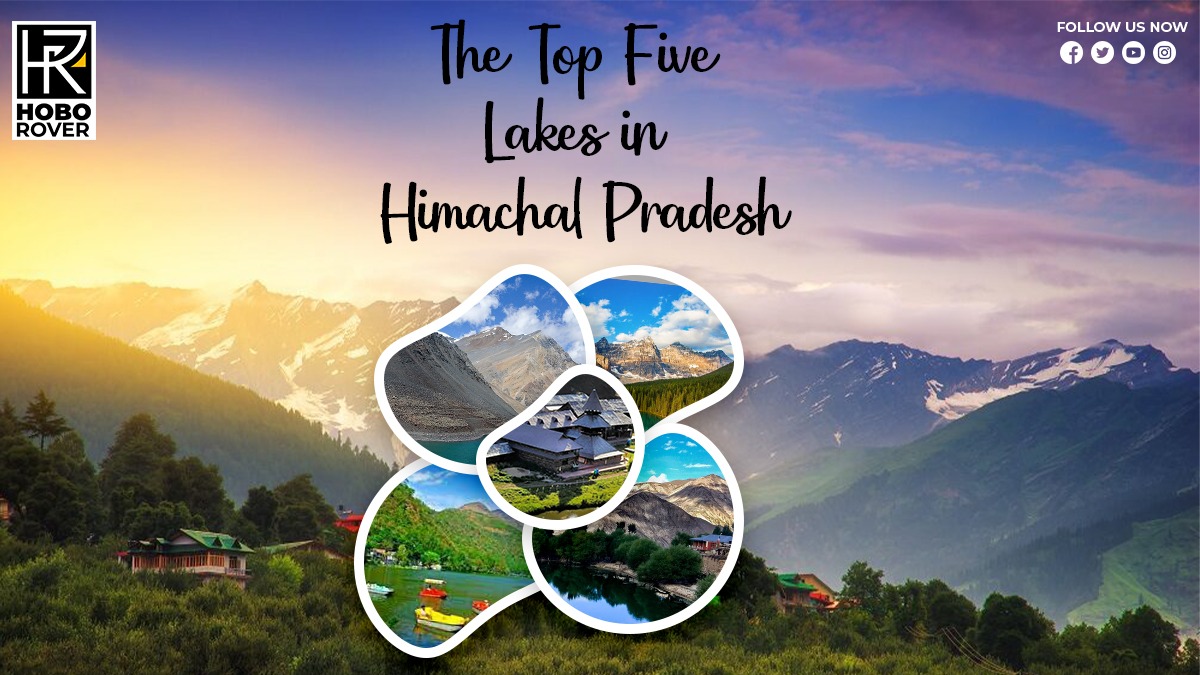 February 1, 2022

Hobo Rover

0
Whether it's the crystal-clear waters or perhaps a combination of the fresh mountain air and the breathtaking views, there is something special about all of these sparkling Lakes in Himachal Pradesh. There are hundreds of lakes to visit that can satisfy any desire you might have with activities such as swimming, boating, fishing, and sightseeing cruises. These Lakeside resorts, villages, and cities feature a host of cultural attractions too, including medieval churches, well-preserved museums, and scenic public gardens.
As per Hobo Rover, the emerging travel information website, your visit to HP is incomplete without visiting the beautiful lakes in the state. Here are the top 10 Lakes in Himachal Pradesh:
Khajjiar Lake
Have you ever looked at the scenery with clear water and reflections of trees and mountains in it? If yes, you can look it live at Khajjiar Lake. The evergreen cedar trees and pristine water creates the exact same look of a painting. Once you witness this beauty with your own eyes, you will see paintings from an inferior point of view. Such is the beauty of this lake. You can charge up your adrenaline by trekking to this lake.
Prashar Lake
The second lake from the list of lakes in Himachal Pradesh is Parashar Lake. Situated at more than 2700 m above sea level, it lies roughly 49 km north of Mandi. Mandi is a three-storied pagoda and dates back to the 13th century. Mandi pagoda is dedicated to great sage Prashar. This lake is surrounded by snow-capped Kinnauri mountains. If you are looking for a place to relax and feel the warmth of nature, this is the perfect place for you.
Chandrataal Lake
This lake is famous for being serene as well as quiet. The ambiance of this lake will make you feel like meditating as soon as you arrive. This lake is at 4300m above sea level and provides visitors with an unparalleled experience. One more amazing fact is that this lake is not round, but crescent. Such a shape is another of the magnet features which attracts nature lovers from around the country. During spring, you can find hundreds of wildflowers blossoming.
Renuka Lake
This lake is situated at lower altitudes than other lakes in Himachal Pradesh at 672m. Renuka Lake is known to be the largest natural lake in Himachal Pradesh. The lake has a service for boat sighting as well. You will be given the choice between choosing a self-driven boat or a canal boat. No matter which you pick, you will find yourself being cuddled by nature at this lake.
Suraj Tal
This lake is situated at more than 4800m above sea level, making it one of the coldest lakes in the state. Not just that, it is the third-largest lake in the country and in the world, it comes at the 21st spot. This is the same lake that is known by the name of Chenab River once it enters Jammu and Kashmir after meeting with Chandra River in HP. This lake is inaccessible in the winter months due to various reasons. The best time to visit this lake is around April to June.
We are thrilled that you enjoyed this post about Lakes in Himachal Pradesh and found it useful. Please feel free to share it with your friends and family using the social media icons located at the bottom of this post. And don't forget to subscribe to Hobo Rover, the emerging travel information website, a blog for our future updates. We hope to hear from you soon.