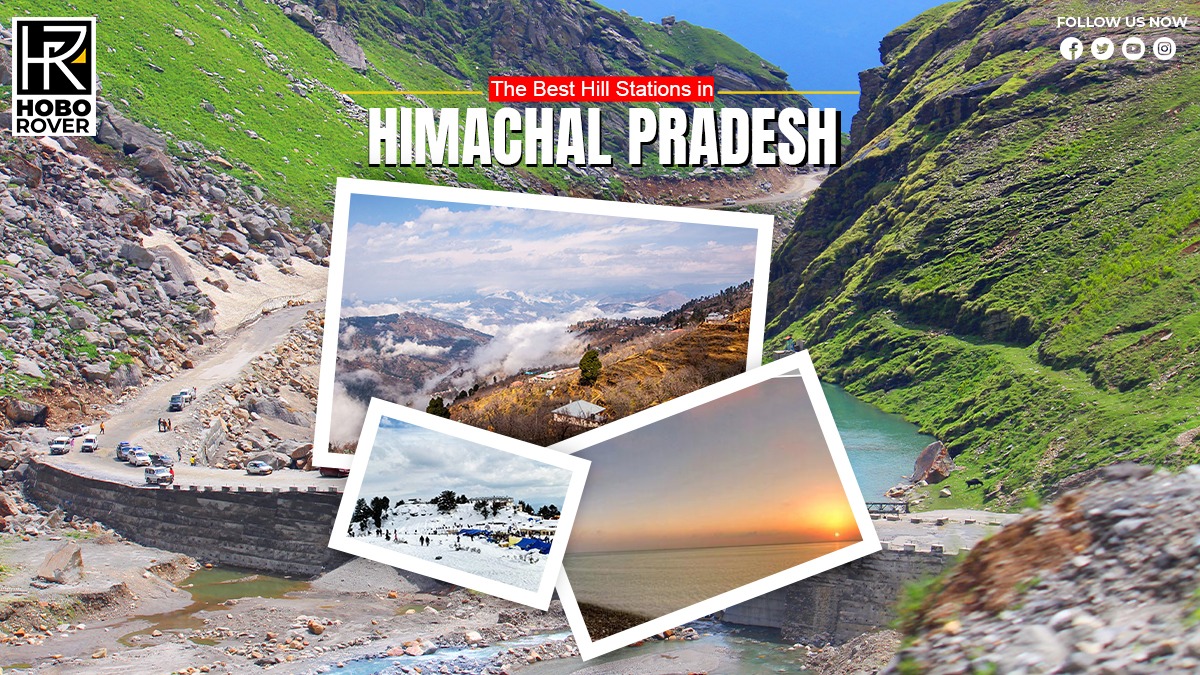 February 23, 2022

Hobo Rover

0
Hill stations are a great escape from the scorching Indian summers. When the mercury rises, people from all over India head to these cool places. Hill Stations in Himachal Pradesh offer a diverse range of attractions and activities. Hill stations are a popular tourist destination in India. They can be found in different parts of the country, but most hill stations are located in the northern region of Himachal Pradesh. The word "hill station" is often used interchangeably with "mountain resort" or "hilltop resort". But while they do have some differences, they both offer scenic views and relief for people visiting during the summer months.
Hill stations in Himachal Pradesh are not only popular with tourists but also with businessmen looking for some respite from the drudgery of work-life during peak summer months. Read more about the same in this blog by Hobo Rover, the emerging travel information website.
Best Hill Stations in Himachal Pradesh
Himachal Pradesh is a region known for its natural beauty. This region has a number of hill stations, some of which are popular for their panoramic views and others for the rare seasonal flowers that bloom here.
There are a lot of factors that contribute to the charm of a hill station. The scenery, the weather, and the location all play an important role in making it more appealing to tourists.
It is difficult to find only one favorite hill station in Himachal Pradesh because there are so many beautiful places that can be called perfect. You can choose from Shimla, Kufri, Manali, or even Dalhousie for your perfect weekend getaway!
Shimla
Shimla is a popular tourist destination among the mountain regions in India. It is positioned at 342 km from the capital city, Delhi, and being so accessible has made this a desirable weekend getaway for many people living in Delhi and Chandigarh. The city of Shimla is the capital city of Himachal Pradesh and it offers so much to tourists who flock there regularly to enjoy its natural landscapes, adventure activities, or areas saturated with spiritual meaning.
Manali
Nestled high in the mighty Himalayas, Manali is a spectacular place to be.
It is one of the most visited hill stations in Himachal Pradesh. It is situated in a beautiful valley that overflows with lush greenery and forests of cedar and pine. The local scenery certainly likes to live up to its picture-perfect reputation with river Beas glittering through the sea of green. Hiking enthusiasts are sure to delight when they discover all the gushing waterfalls on offers such as Jogni Falls and Rahala Falls. Hikers will also love the wide-open countryside complete with terraced farming, fruit orchards, and inviting meadows!
What to Know About the Climate of Hill Stations in Himachal Pradesh
The climate of Hill Stations varies with altitude and location. The temperature can range from a high of about 27°C to a low of about 5°C. We also need to note that the climate is less extreme in the hills than in the desert. Our body needs to be acclimatized before we go on long-distance treks.
We know that you enjoyed our article on the best Hill Stations in Himachal Pradesh. There are a lot of beautiful places to see in this part of India. We are glad that we were able to share some of them with you. We hope that you are able to enjoy some of these places during your next trip to India. So that you can experience some of the most stunning scenery in the world. Thank you for reading this blog by Hobo Rover, the emerging travel information website!