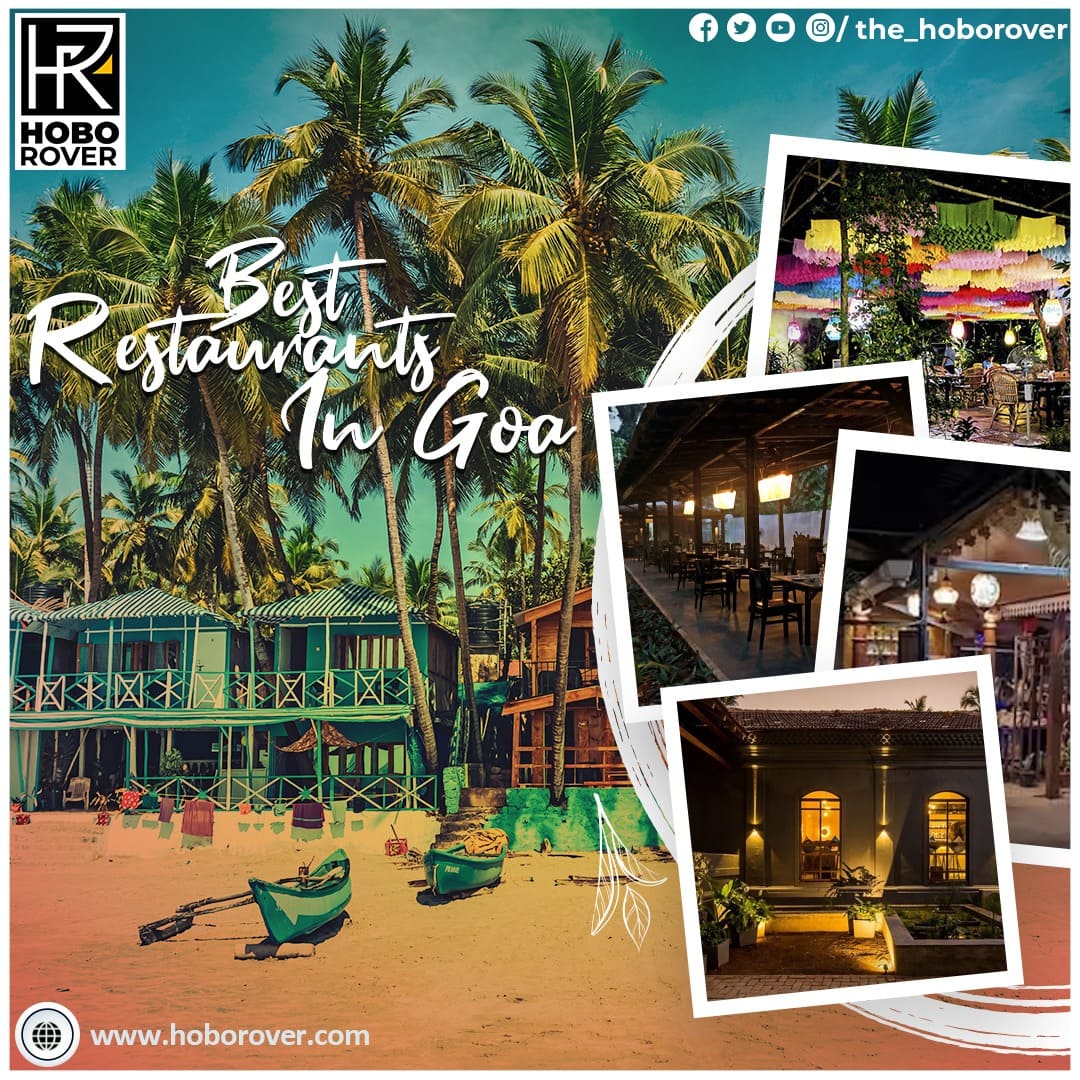 December 6, 2022

Hobo Rover

0
Goa is known as the land of sun, sand, and parties. It has a rich culture, beautiful beaches, and friendly people. And the city known as the "Party Capital of India" has a lot to offer regarding drinking and eating. Goa is a great place to eat because of its coastal magic and local flavors. These local specialties, like the famous vindaloo, the famous Goan fish curry, and the mouth-watering cafreal, bebinca, and xacuti, should be on your list of things to eat. You also can't miss out on the international flavors with a "Goan twist." Here is a list of best restaurants in Goa, especially North and South Goa, which you must visit.
Gunpowder Goa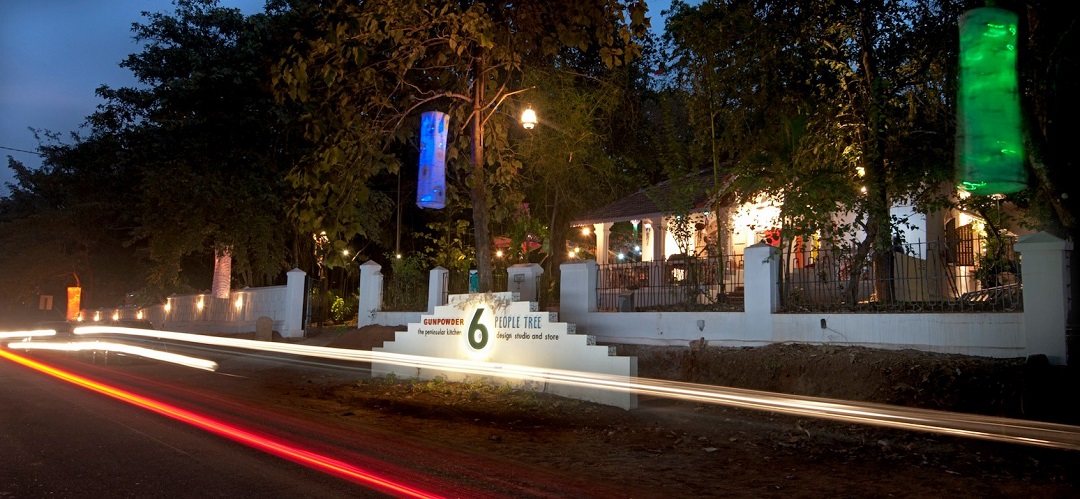 South India's Gunpowder is a tasty treat found in Assagao. The incredible spice mixture used in gunpowder is known as Milagai Podi, where the restaurant got its name – Gunpowder Goa. One of the best restaurants in Goa, Gunpowder Goa, serve some of the most delectable examples of traditional Southern cuisine, such as Meen Curry, Prawn Curry, and amazing Appams.
Bomras Goa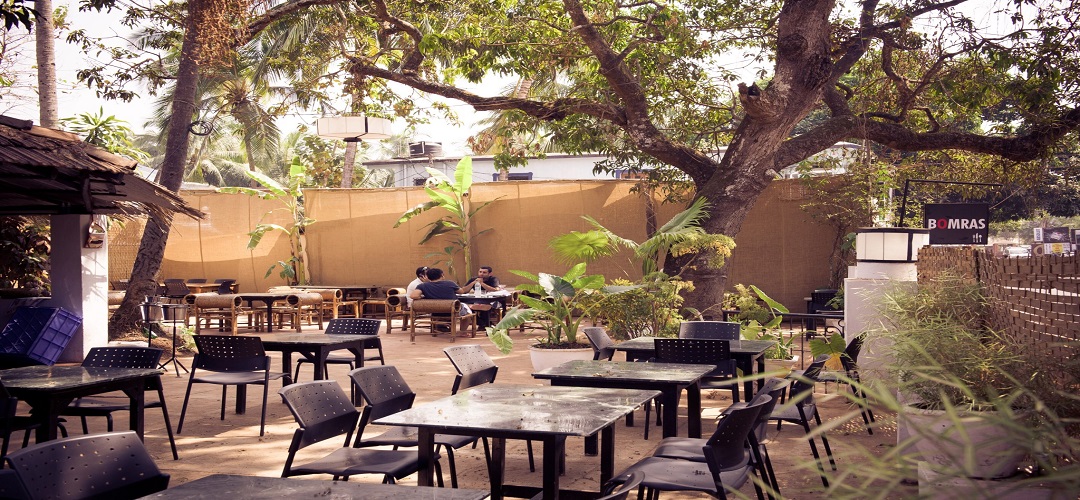 This legendary eatery is widely regarded as one of the best restaurants in Goa to have a once-in-a-lifetime dining experience. Bomras Goa has a reputation for being a Burmese restaurant, but in reality, it serves a much wider variety of cuisines than just Burmese. The cuisines of Southeast Asia, particularly Burmese, Laotian, Cambodian, Thai, Vietnamese, and Hunanese, have had a significant impact on the dishes served at this restaurant. Both the menu and the food at Bomras Goa are very enjoyable. Genuine gastronomic explorers should feel at home here.
Vinayak Family Restaurant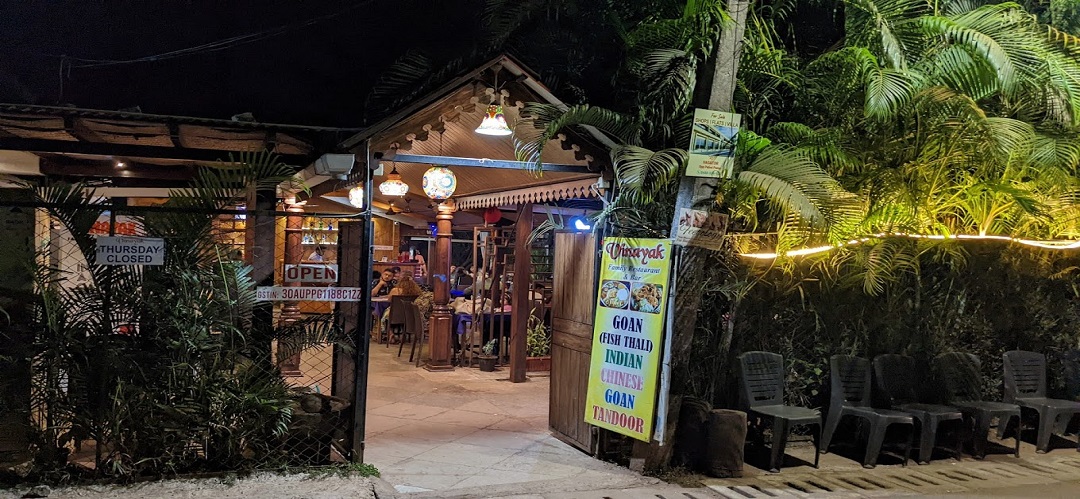 It is a one-of-a-kind restaurant you must visit if you want to try some genuine Goan cuisine. Vinayak Family Restaurant, located in Assagao, is extremely well-liked by the community there, and visitors, for their part, can't get enough of it. It would be best if you came at Vinayak Family Restaurant with some time to spare because there will likely be many people in a hurry, particularly during lunch hours, because it is among the best restaurants in Goa.
Mahé
You can find fine dining in the style of contemporary coastal cuisine at Mahé, one of the best restaurants in Goa that will leave you wanting more. The flavors are straightforward, and interesting options are available even for vegetarians. If you give the Mahé's Aubergine Recheado a try, served with poi and a hung curd dip, you will most likely want to order another round. Tapioca Bravas will transport you to the land of flavor, while Slow Cooked Mackerel will make you wish you could stay there for the rest of your life. You should take advantage of the Sri Lankan Mutton Curry at Mahé if you're looking for something heartier and save room for the Pradhaman Panna Cotta.
Pousada By The Beach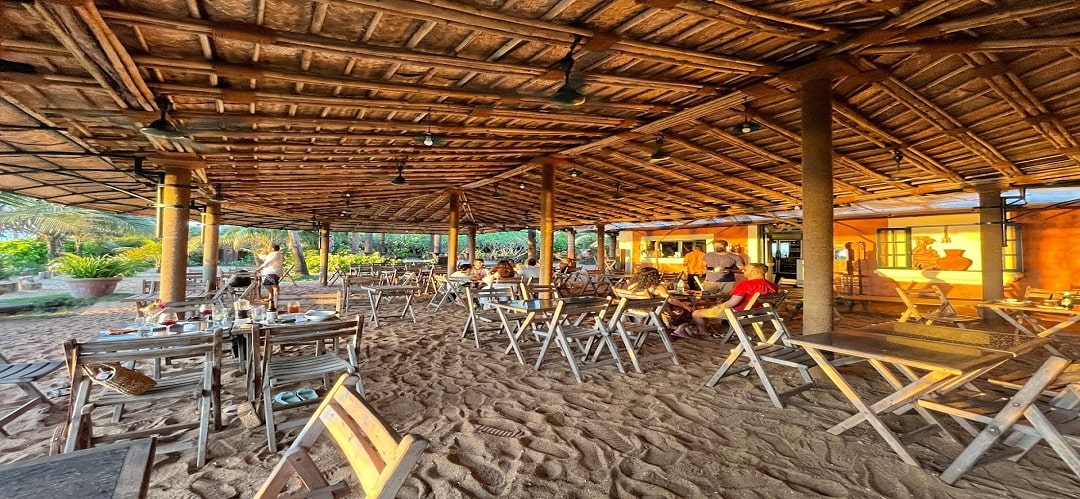 Pousada by the Beach, one of the best Best Restaurants in Goa, does a great job of bringing Portuguese food to the local scene. Classic dishes from the Portuguese, Continental, Goan, and Konkan cuisines are served at this casual restaurant with a great atmosphere and a great view of the sea. Also, Pousada By The Beach hits all the right notes when it comes to taste, presentation, originality, and atmosphere. You can count on personalized service and delicious food if you choose to eat here. Start with a glass of wine or a beer bottle, then move on to dishes like stuffed crab, sungtanche kodi, fish in banana leaf, and feijoada. Lastly, serve a traditional Goan dessert like bebinca, dodol, or serradurra on top. Soak up the sun, relax, enjoy the quiet for hours without being bothered, and eat delicious food at this restaurant.
Fisherman's Wharf Goa
This eatery in Cavelossim, located in South Goa, is absolutely fantastic and is counted among best restaurants in Goa. Although there are other locations to choose from, the experience at Fisherman's Wharf Goa is significantly more endearing if it is had here, where you can feel the salt air on your face. The restaurant provides an authentic experience of Goan cuisine, and its menu is replete with delectable seafood selections. You could try the prawns fried in rava at Fisherman's Wharf Goa or go for something more involved, like the Goan Poee.