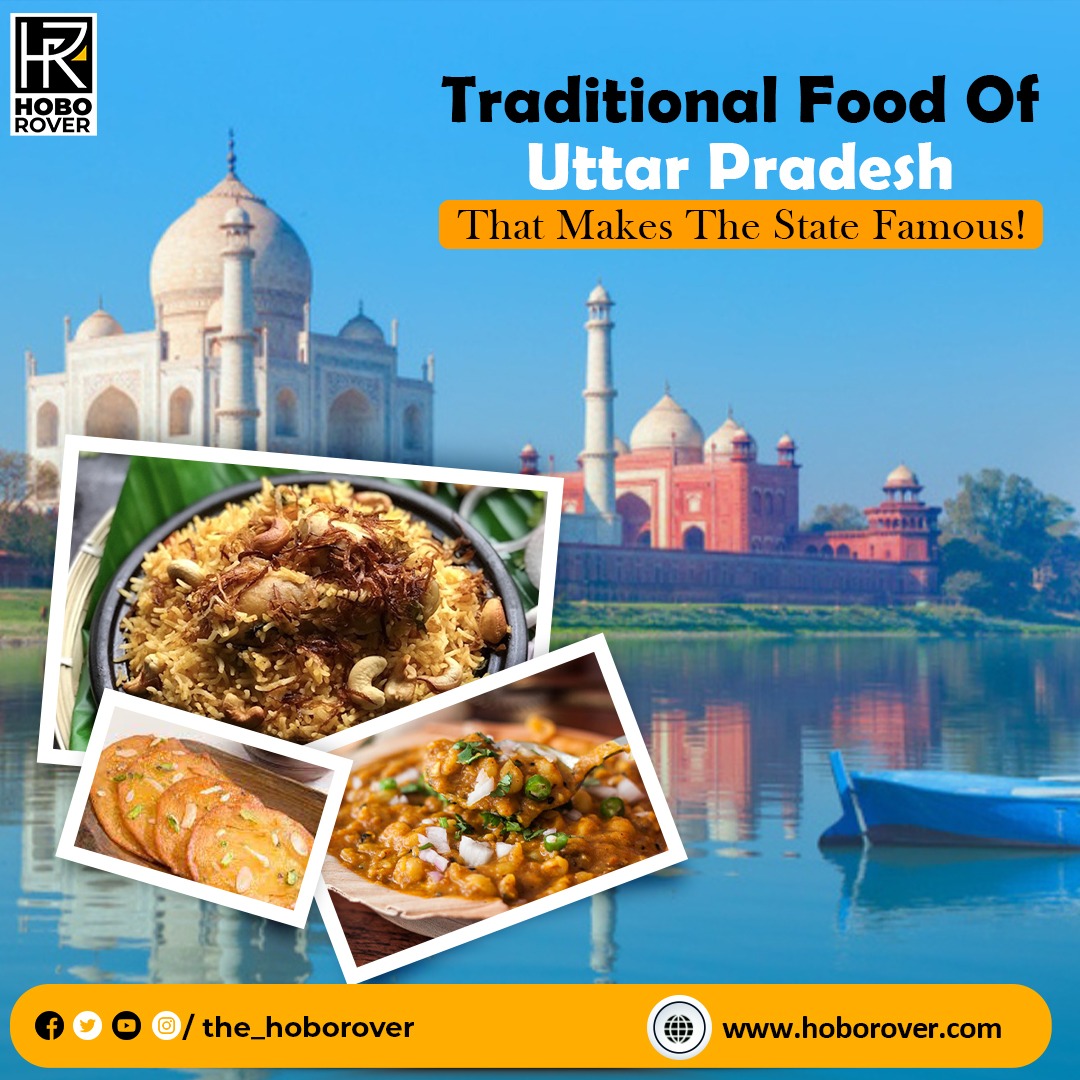 December 21, 2022

Hobo Rover

0
No matter what kind of food you like, Uttar Pradesh has something that will please your taste buds. The food includes things like chat, samosas, ras malai, and kebabs. Also, the arts and food in the U.P. are seen as being different. Even though the Traditional food of Uttar Pradesh is very popular because it is easy to find, cheap, and tastes great, In Uttar Pradesh, the food is known for its great taste and flavor, and it is of a high standard because of the different ways it is made.
Who hasn't heard about how good Awadhi Biryani and Galouti Kebab taste? Street food in UP is well-known because it is easy to get and cheap, and because people love it. Basically, Agra's "Petha," which is a hard candy made from bottle gourd, is a serve, and Mathura's "Pedhas," which are made from milk, are another notable charm. The following are the top famous food of Uttar Pradesh, as per Hoborover, the best tourism platform in the country:
Lucknowi Biryani
Cashew nut paste, saffron, curd, mace powder, and star anise are some of the ingredients that go into making Lucknowi Biryani, which is a dish that is popular across the country. This signature dish, in which mutton or chicken is braised over a low flame, is essential to Awadhi cuisine but would be lacking without it. The locals in Swaroop Nagar have an unwavering preference for the biryani served at Baba's restaurant.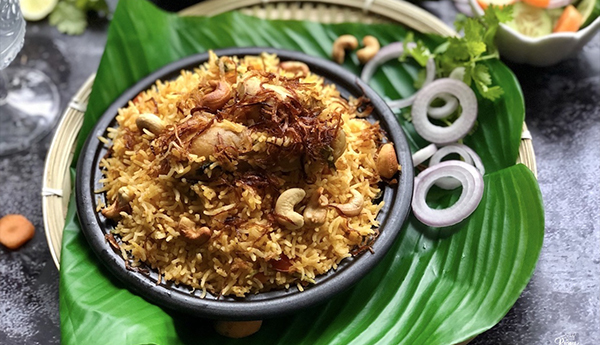 Malpua
Uttar Pradesh is home to this delicious sweet dish. Malpua is a maida puri that has been dipped in cardamom-flavored sugar syrup after being deep-fried. It is embellished with chandi vark and various types of dried fruits. The dish will brighten both your palate and your sense of smell with its invigorating flavors.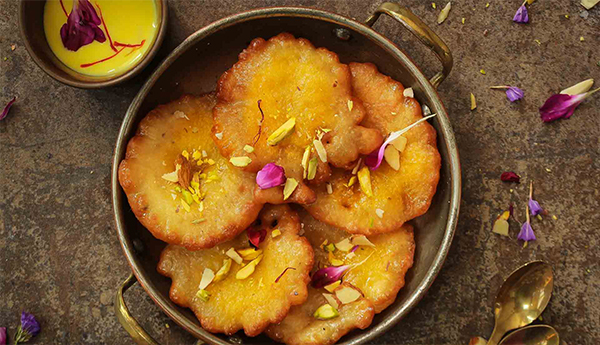 Chaat
Chaat is one of the most popular foods sold on the streets in Uttar Pradesh. It is comprised of a mind-boggling assortment of flavors, including a variety of toppings and masala. Most people are familiar with samosa chaat, aloo tikki chaat, and matar chaat, but there is a wide variety to choose from.
Galouti Kebabs
The Nawabs of Lucknow are known for their Galaouti Kebabs, which is also the city's signature dish. This dish is not suitable for vegetarians because it contains meat and is exceptionally juicy and delectable. These kebabs are especially well-known in Lucknow, which is the state capital of Uttar Pradesh.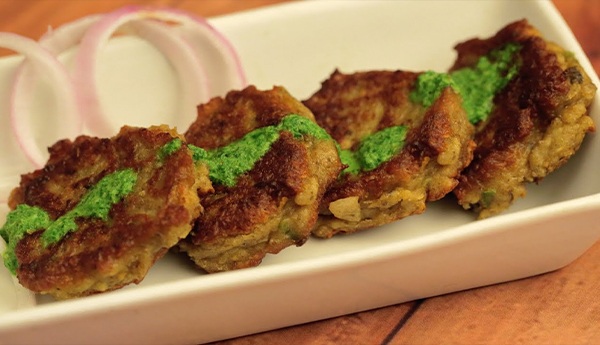 Aloo puri
People in Uttar Pradesh choose Aloo Puri for breakfast nearly all of the time. The dish consists of crispy and spicy aloo sabzi combined with deep-fried wheat chapattis. The name of the dish pretty much gives it all away.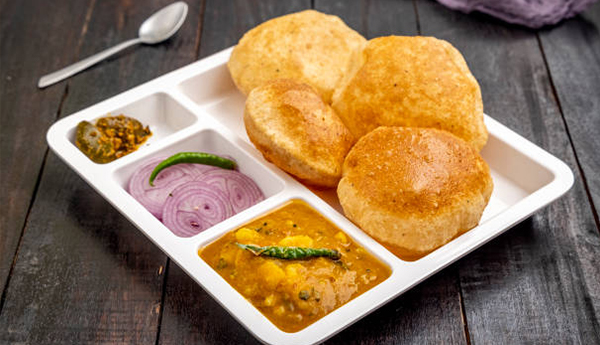 Kulfi
It is a well-known sweet that is most frequently consumed during the warm summer months. Kulfi is prepared by churning milk, which is then flavored with cardamom and saffron and combined with various types of dry fruits. The kulfi can be served with faluda that is either white or saffron in color. Your mind will feel more relaxed and refreshed as a result of the kulfi's flavor and taste, which are both very refreshing.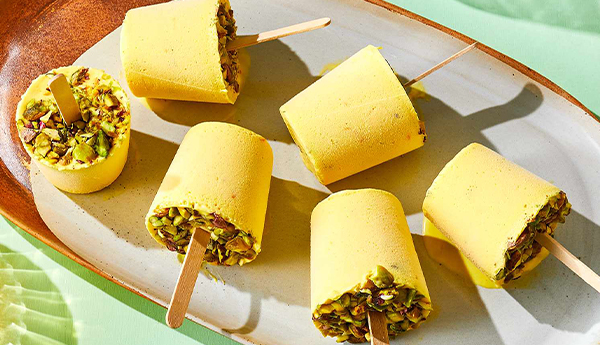 Nargisi kofta
The Nargisi Kofta is a type of mutton ball gravy in which the egg is stuffed with keema made from ground mutton and then dried in the oven. The gravy acquires its distinctive flavor as a result of the addition of tomato puree, dry fruit paste, and onions that have been caramelized. As a dish reserved for the holy month of Ramadan and the evening meal known as iftar, it is customarily prepared. If you have never had this dish before, you absolutely have to give it a shot because it is so flavorful.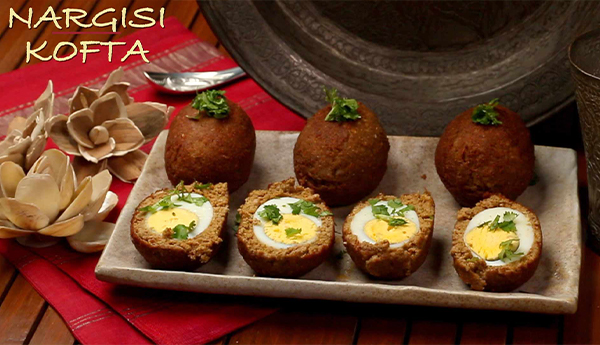 Peda
Peda, also spelled "Pera," is a dessert dish. It originated in the city of Mathura in Uttar Pradesh. Khoa, sugar, cardamom seeds, pistachio nuts, and saffron are the primary components of this sweet treat, which is typically formed into thick, semi-soft bits during preparation.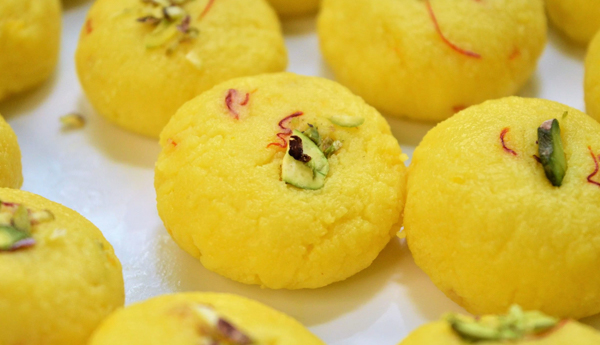 Petha
Another well-known delicacy that can be found in Agra is this. Pumpkin is the main ingredient in this. After spending two to three days submerged in water, the white pumpkin is then cooked in a sugar syrup that has been flavored. This delicacy can be prepared in a wide variety of flavors, including chocolate, kesar, paan, and many others.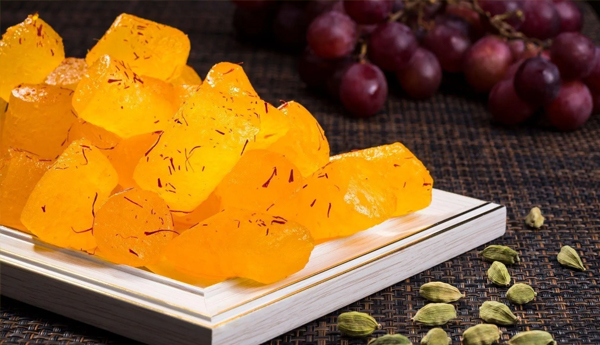 Gujiya
Gujiya is a dessert that is popular in Uttar Pradesh and is typically eaten during the festival of Holi. The process of making gujiya involves first stuffing maida with a mixture of mawa and dry fruits, deep-frying the confection, and then dipping it in sugar syrup.