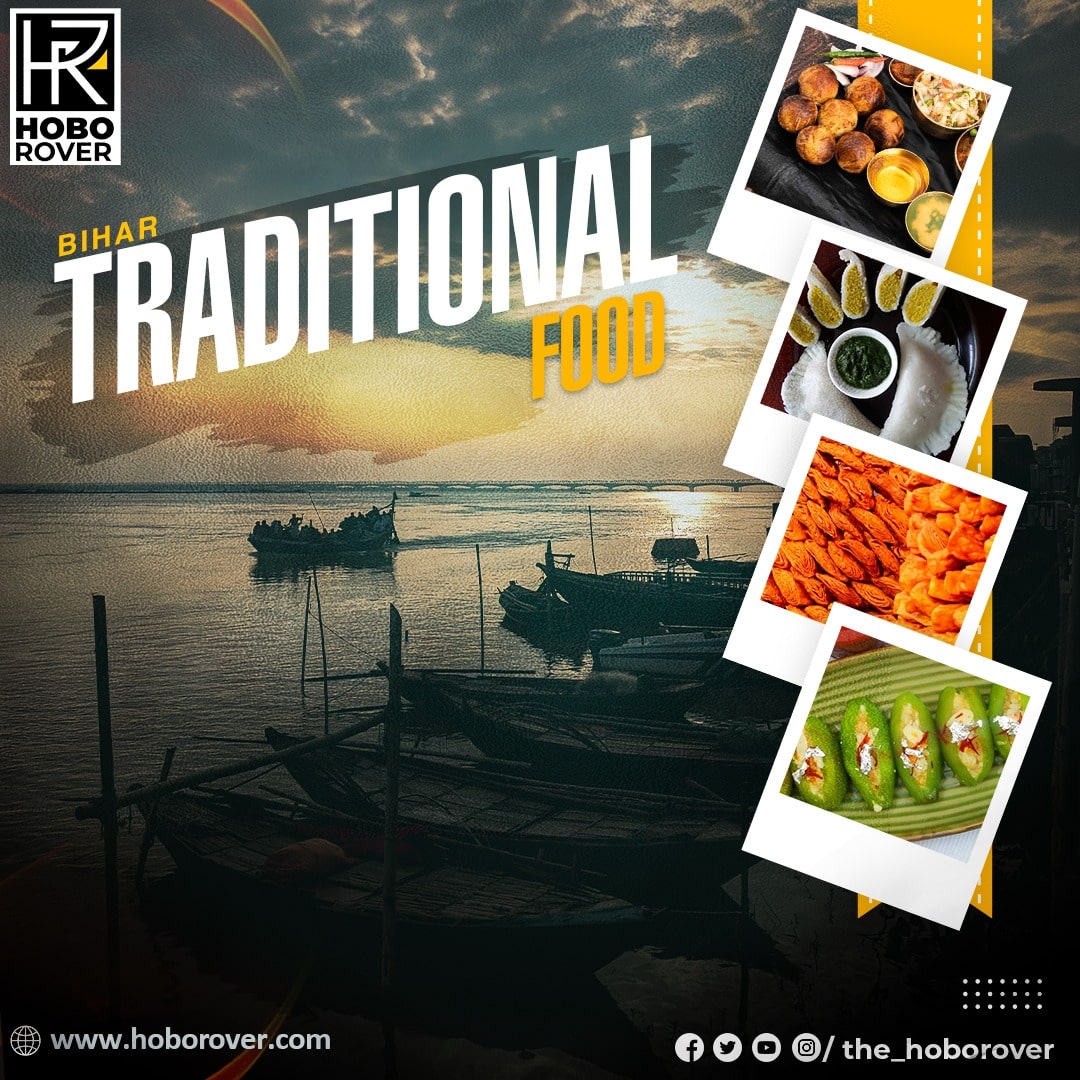 December 7, 2022

Hobo Rover

0
People often think of delicious litti chokha and the Bodhi tree under which Buddha attained enlightenment when they hear the word "Bihar." As a result, people from all over India travel to Bihar to see the sights. But we're doing more than just eating litti chokha today. What we mean to convey is that we are going to discuss traditional food of Bihar and discover that there is more to the state's cuisine than just litti chokha.
Bihari food is known for its high levels of nutrition. Like the rest of India, Bihar relies on dal and bhat as its primary food source. Mustard oil is widely used in the kitchen, and it pairs well with a wide variety of spices like cumin seeds, fenugreek seeds, nigella seeds, fennel seeds, carom seeds, and red chilies. Tasting authentic Bihari cuisine is the best way to gain insight into the region's culinary traditions. Here is Hoborover's recommended menu of the top 10 Bihar Famous foods:
Litti Chokha
The popularity of Bihar's cuisine all over the world is largely attributable to the state's signature dish, Litti Chokha, so it makes sense to kick off the list with it. A mixture of sattu, wheat flour, and spices is worked into a dough and then rolled into balls. To finish, the flour balls are dipped in ghee and grilled over an open flame. The end of Litti! Now is the time to prepare the chokha. Chokha combines mashed potatoes, brinjal, tomatoes, and spices. This is how simple is Litti Chokha recipe. Now, rip off a chunk of the litti and enjoy it with some chokha.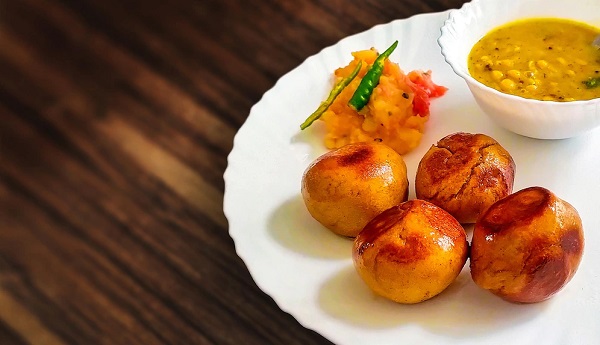 Sattu
The people of Bihar rely on sattu as their main source of nutrition. Sattu, a nutrient-dense and relatively inexpensive food staple in Bihar is enjoying a surge in popularity. This powder is made by grinding roasted Bengal gram, which has cooling properties that are useful for staying hydrated in the warm summer months. Every 100 grams of this superfood comprises 65% carbohydrates and 20% protein, and it is a good source of many essential nutrients like calcium, iron, manganese, and magnesium. You can't call this powerfully nutritious food a "poor man's protein" without a serious misnomer. In Bihar, the staple food known as Sattu is prepared in Sharbats or stuffed into Littis and is known for its potency.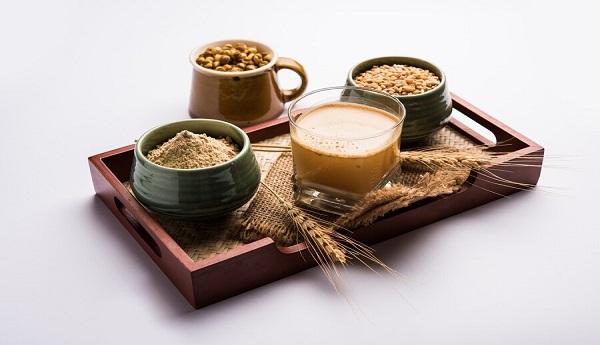 Dal Pitha
Cooking dumplings or momos in the style of the Bihari is called Dal Pitha. Rice flour coats the outside of this Bihari staple, stuffed with lentil paste, spices, and pickle. After being steamed or fried, the dumpling becomes a delicious and nutritious meal. Dal-Puri refers to a dish in which a paste made from lentils and spices is rolled into chappatis.
Malpua
Malpua is another well-known delicacy from the cuisine of Bihar. Deep fried in ghee and doused in sugar syrup, its batter consists of flour, milk, mashed bananas, and sugar. The soft, melt-in-your-mouth center and crisp exterior make this a perennial favorite in Bihar. Thick Rabdi is served alongside Malpua as an extra delicious topping.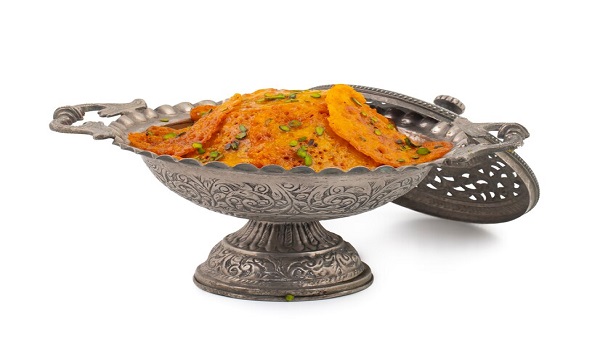 Khaja
You can count on tasting dishes prepared for centuries when visiting a location steeped in history. The savory khaja has been a part of Bihar for over two thousand years. This dessert's flaky texture reminds me of Baklava. Khaja, a popular sweet from Bihar, is layered and crunchy like wafers. It has an incredible flavor and melts in your mouth right away.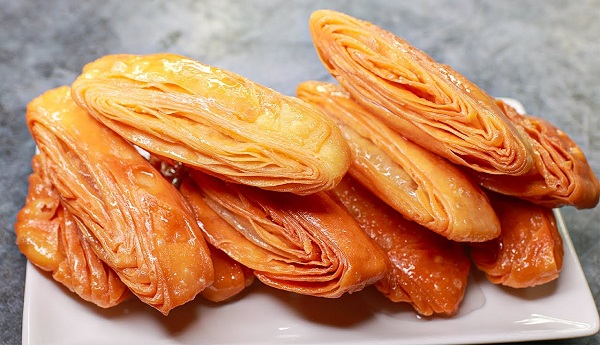 Parwal ki Mithai
People from Bihar certainly have a penchant for sugary treats. You read that correctly; even common vegetables like parwal/patol (pointed gourd) have been transformed into a sweet dish that echoes the cuisine of Bihar. Parwal ki Mithai has a divine flavor. The parwal's center is removed, the pulp is boiled, then the whole thing is doused in syrup and stuffed with a sweet khoya preparation. Parwal ki Mithai as a finished product looks as elegant as it tastes!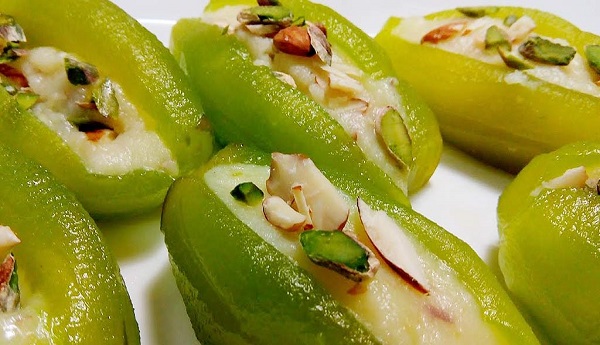 Makhana Kheer
Bihar, ever mindful of our need to maintain a balanced diet, has provided us with a new, nutritious dessert option. Makhana Kheer, a milk-based dessert prepared with fox nuts (makhana), is a nutrient-dense powerhouse due to its high fiber, protein, and other nutritional content. It's only fitting that this supercharged take on Makhana Kheer comes from Bihar, known for its many nutritious food recipes.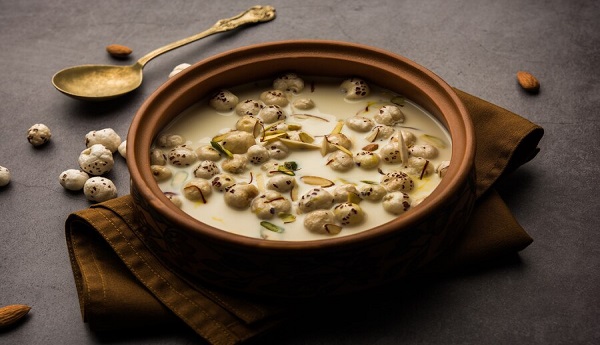 Rabri
This dish will rank high on the list of favorites for those with a sweet tooth. This simple recipe for Rabri pairs wonderfully with hot, freshly made Jalebis and other sweet treats. You can enjoy it that way, and it tastes fantastic when paired with milk or curd in a glass. Rabri is the concentrated milk solids that remain after heated and evaporated. In India, the sweet treat rabi is a staple of many cultural events. To achieve the ideal flavor, you must cook this condensed-milk-based dish over a low flame for an extended period. Badam Rabri, Mango Rabri, Rose Rabri, and Pista Rabri are just a few varieties of rabi that can be prepared. It's the ideal sweet for trying out new flavor combinations.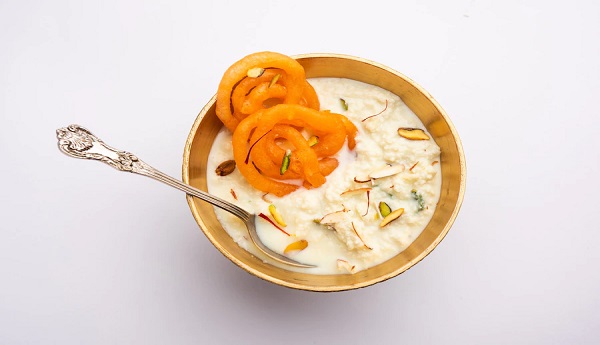 Tilkut
Tilkut is a traditional Indian dessert made from a mixture of beaten sesame seeds and jaggery. Enjoying tilkut is a wintertime activity because the fibers in sesame seeds are the only source of heat during the colder months. The main ingredients to make this winter savory are packed with nutrients and provide several health benefits. During the time of Makar Sankranti, Tilkut can be found at any of Bihar's many confectioneries. Bihar's delicious and healthy traditional fare is a testament to the fact that our forebears struck the perfect balance between flavor and health when creating these dishes.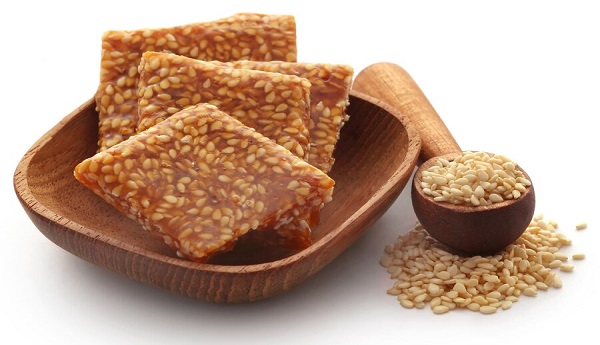 Chicken Korma
Chicken lovers will find this Mughlai dish of Chicken Korma in Bihar irresistible. The freshly ground spices and mustard oil flavoring give it an irresistible aroma. Chicken Korma in Bihar has a flavor and aroma, making it the most delicious dish you've ever heard of.