July 15, 2023

Hobo Rover

0
Nestled amidst the breathtaking landscapes of Uttarakhand, Mukteshwar is not just a haven for nature enthusiasts but also an adventure seeker's paradise. With its rugged terrains, towering cliffs, and pristine wilderness, this picturesque hill station offers a plethora of thrilling activities that are bound to get your adrenaline pumping. From trekking through scenic trails to conquering rock faces and soaring through the skies, Mukteshwar beckons adventurers to experience the thrill of a lifetime.
Trekking and Hiking Trails in Mukteshwar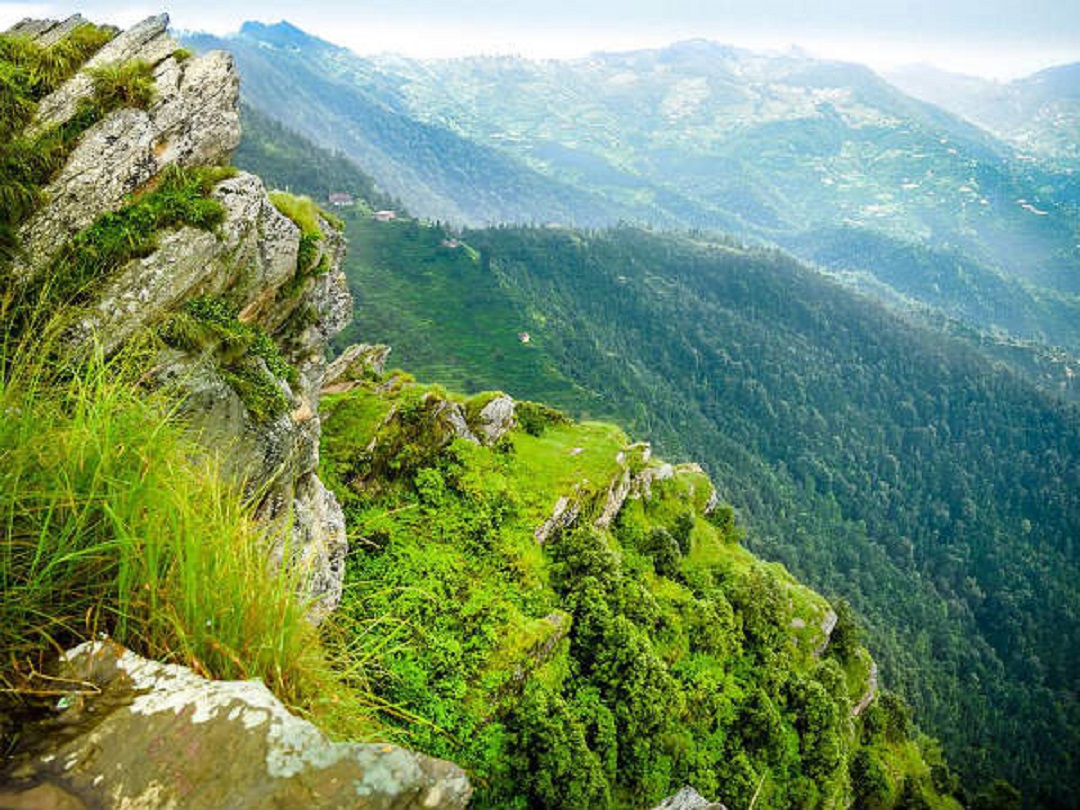 Mukteshwar is renowned for its scenic trekking and hiking trails that lead to hidden gems and panoramic vistas. One of the most popular treks is the Mukteshwar-Chauli Ki Jali trek, which takes you through dense forests, cascading waterfalls, and mesmerizing viewpoints. As you ascend the trails, you'll be rewarded with breathtaking views of the surrounding Himalayan peaks and the lush green valleys below.
For the more experienced trekkers, the trail to the nearby village of Sitla offers a challenging yet rewarding adventure. The trail winds through pine forests, quaint villages, and terraced fields, offering glimpses of the local way of life and the stunning natural beauty that surrounds Mukteshwar.
Rock Climbing and Rappelling in Mukteshwar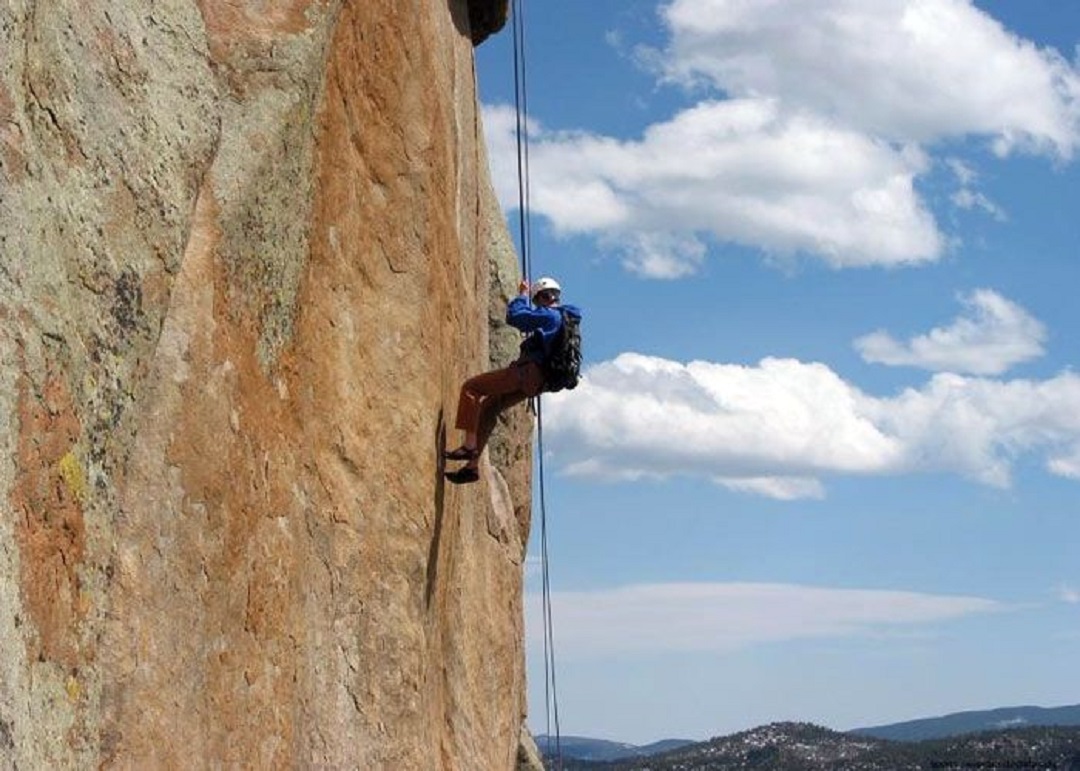 If you're seeking an adrenaline rush, Mukteshwar provides excellent opportunities for rock climbing and rappelling. The rugged cliffs and rock faces present a thrilling challenge for adventure enthusiasts. Experienced guides and trainers are available to assist both beginners and experienced climbers, ensuring a safe and exhilarating experience.
Imagine the thrill of scaling vertical cliffs, testing your strength and agility, and being rewarded with panoramic views from the top. Rappelling down these natural rock formations adds an extra element of excitement as you descend with controlled speed, taking in the awe-inspiring scenery around you.
Paragliding and Adventure Sports in in Mukteshwar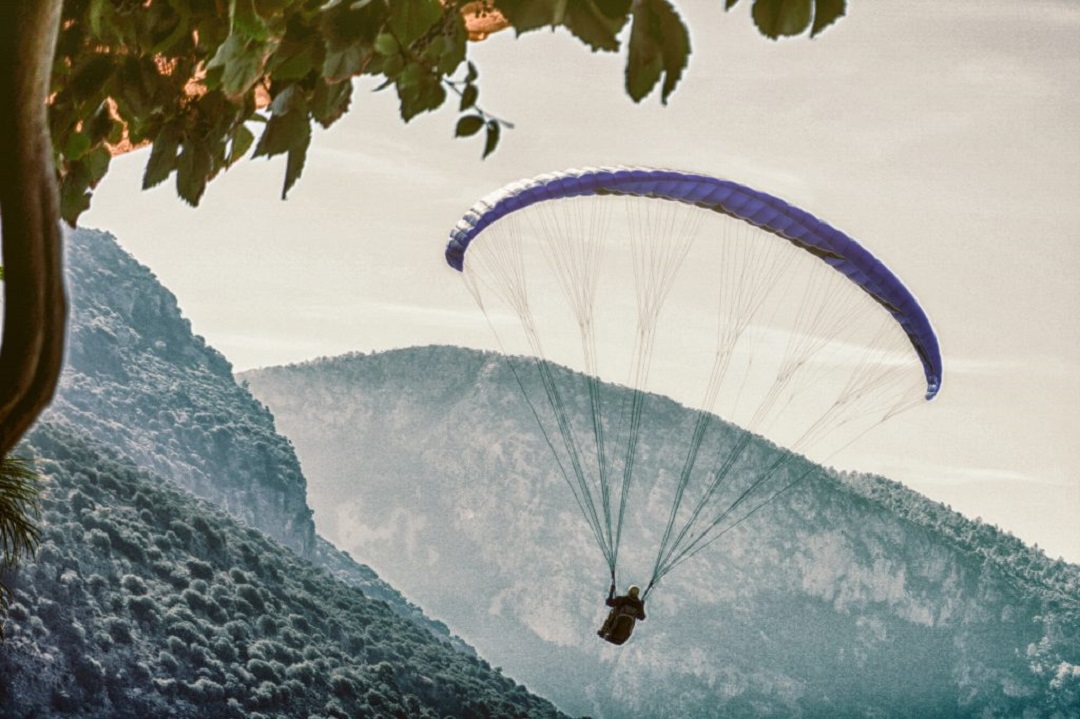 For those who dream of soaring through the skies like a bird, Mukteshwar offers paragliding adventures that will leave you breathless. Experience the freedom of flight as you glide above the valleys, forests, and mountains, taking in the unmatched beauty of Uttarakhand from a unique perspective. Professional paragliding operators ensure your safety and provide a thrilling experience you'll never forget.
Mukteshwar also offers a range of other adventure sports, including zip-lining, mountain biking, and camping. These activities allow you to explore the rugged terrain and immerse yourself in the untouched wilderness of the region.
Mukteshwar, Uttarakhand, presents a world of adventure and thrills for those seeking an adrenaline-fueled escapade. Whether you're a seasoned trekker, an avid rock climber, or a thrill-seeker yearning for an unforgettable paragliding experience, this charming hill station has it all.
The scenic trekking trails, challenging rock faces, and exhilarating adventure sports opportunities make Mukteshwar a paradise for outdoor enthusiasts. So, pack your gear, embark on a thrilling journey, and create memories that will last a lifetime as you explore the untamed beauty and embrace the adrenaline rush that awaits you in Mukteshwar. Get ready for an adventure of a lifetime in this enchanting corner of Uttarakhand.