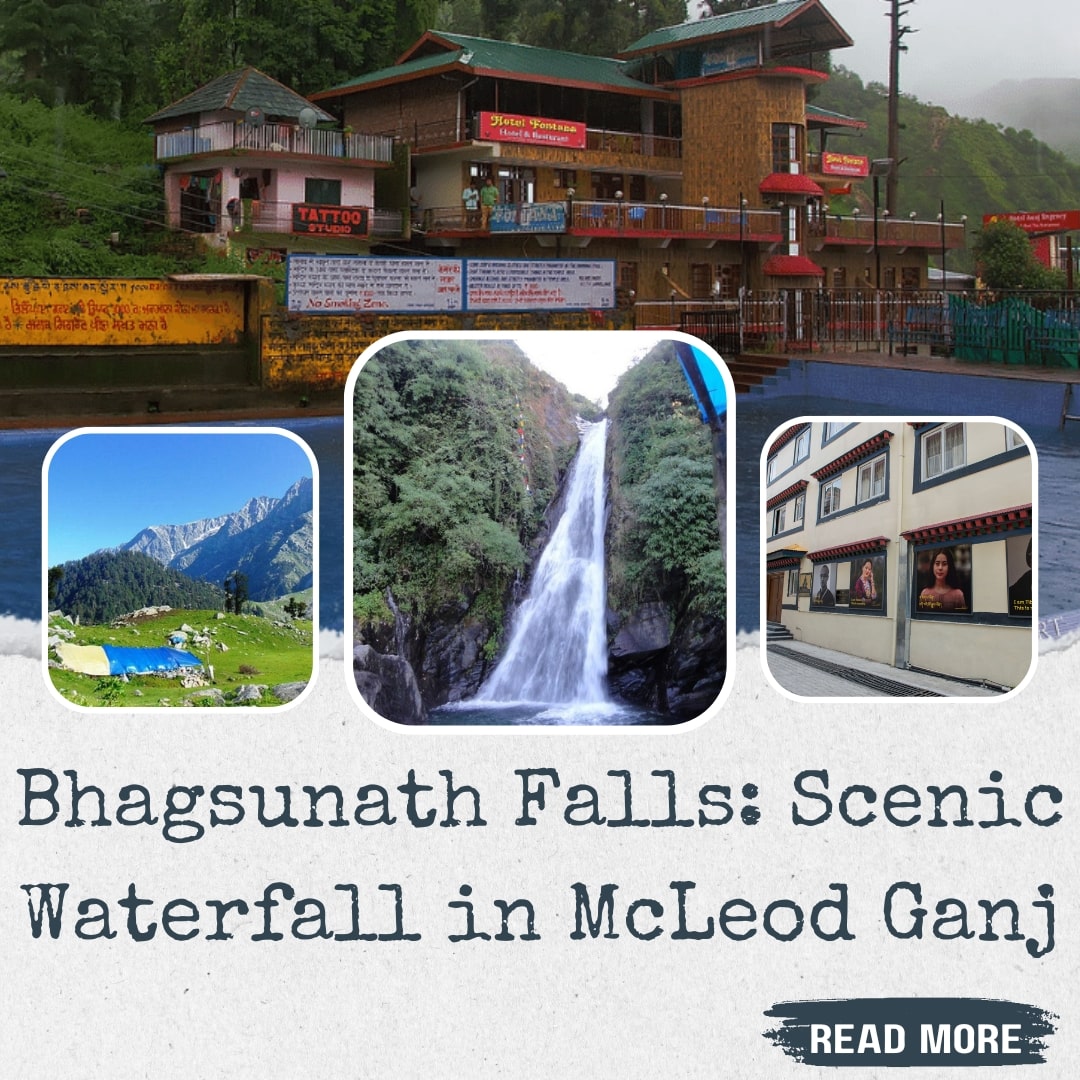 June 13, 2023

Hobo Rover

0
Bhagsunath Falls is a stunning waterfall that feeds the Bhagsu River. This is a beautiful waterfall surrounded by a lot of greenery. McLeod Ganj is a small town that is famous for its Tibetan community. This blog, by Hobo Rover, the emerging travel information website, will look at the best way to reach the Bhagsunath Falls and some of the other things that tourists can do around McLeod Ganj.
Bhagsu Waterfall, situated at Bhagsunath Temple in Kullu Valley, is a place of unmatched beauty. The captivating waterfall here exhibits amazing views all through the year. The most wonderful time to visit, though, is during the rainy season when the rain showers along with water pouring down from the height of 30 feet create a gorgeous charm that cannot be resisted by anyone. Experience this amazing waterfall for yourself and enjoy your trip! With some great food at cafes and restaurants near this fall, you can treat your taste buds as well. Summer season is the best time to visit this beautiful waterfall.
The only advice Hobo Rover has for you is to keep your sports shoes on. The surface around the waterfall is slippery and the best precaution to take in such areas is sports shoes. Along with sports shoes, do not forget to sip a hot cup of tea or coffee when you enjoy the mesmerizing view of the famous Bhagsu Falls.
What else to do near Bhagsu Falls?
Bhagsu Falls's beauty is unmatched but not everyone is interested in staying at the falls for the entire day. For such people, Hobo Rover has other suggestions:
Bhagsunath Temple
No trip to Bhagsu Falls is complete without taking the blessings of Lord Shiva. The famous Bhagsunath Temple is a historical temple of Lord Shiva. This temple has an amazing pool too, where you can take a holy dip.
Triund Hill
Triund Hill is the endpoint of the tourists-favorite Triund Trek. When you reach Bhagsu Falls, Triund Hill is just 2.2 kilometers away from it. You can also indulge in Triund Trek to boost your adventure hormones.
Tibetan Museum
In this museum, you can view various films and pictures that touch on the struggle of the Tibetan people. Many of these films have been banned in China because they highlight their fight for rights against their occupation by Chinese officials.
Naddi View Point
The Dhauladhar mountain range is massive. This place offers magnificent views of them. This is the best alternative for getting sight of the mountain range because there isn't any trekking involved. You can feast on your favorite snacks here and enjoy these breathtaking views at the same time.
How to reach this famous waterfall in McLeod Ganj?
Bhagsu Waterfall is a popular tourist location that sits alongside the road between Mcleodganj and Dharamshala. Visitors often stop to visit Bhagsu waterfall as they travel from Dharamsala towards McLeod Ganj or vice versa.
The waterfall is two kilometers away from the main village of Bhagsunag just outside of McLeod Ganj and can be reached by foot by those in good physical health. Those who are traveling with small children and elderly relatives might prefer to take a taxi, rickshaw, or public bus to transport them here since the walk may be more challenging for such people.